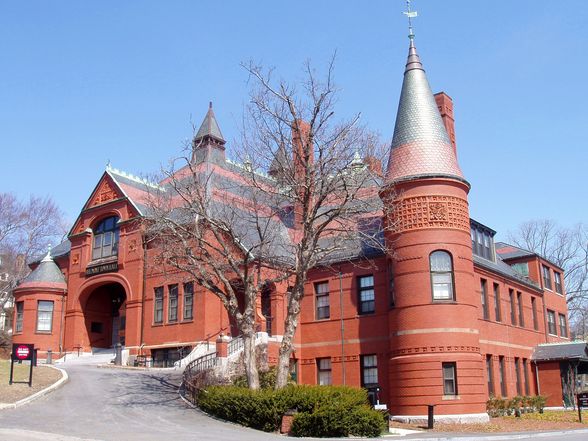 [vc_row][vc_column][vc_column_text]
Infomation
Belmont is the neighborhood every 1990s sitcom used as a backdrop for the beginning credits to establish the nice, cozy, 3 car garage context for its toothy, big-haired characters. A clean suburban neighborhood, Belmont has a great farmers market, an old-fashioned movie theater, a growing restaurant scene, and is served by several public transportation options: An electric bus to Harvard Square, and a commuter rail train to North Station.[/vc_column_text][vc_separator color="mulled_wine"][vc_column_text]Belmont, Boston Data : Neighborhoods & Travel – Score out of 100[/vc_column_text][vc_progress_bar values="%5B%7B%22label%22%3A%22Public%20Schools%20100%22%2C%22value%22%3A%22100%22%7D%2C%7B%22label%22%3A%22Safety%2092%22%2C%22value%22%3A%2292%22%7D%2C%7B%22label%22%3A%22Pet%20friendly%2091%22%2C%22value%22%3A%2291%22%7D%2C%7B%22label%22%3A%22Quiet%2090%22%2C%22value%22%3A%2290%22%7D%2C%7B%22label%22%3A%22Families%2090%22%2C%22value%22%3A%2290%22%7D%5D" bgcolor="sky" options="striped,animated" title="TOP ATTRIBUTES"][vc_progress_bar values="%5B%7B%22label%22%3A%22Seniors%2065%22%2C%22value%22%3A%2265%22%7D%2C%7B%22label%22%3A%22Green%20space%2055%22%2C%22value%22%3A%2255%22%7D%2C%7B%22label%22%3A%22Shopping%2042%22%2C%22value%22%3A%2242%22%7D%2C%7B%22label%22%3A%22Nightlife%2029%22%2C%22value%22%3A%2229%22%7D%2C%7B%22label%22%3A%22Singles%2025%22%2C%22value%22%3A%2225%22%7D%5D" bgcolor="bar_turquoise" options="striped,animated" title="LOWEST ATTRIBUTES"][vc_separator color="mulled_wine"][vc_column_text]Belmont, Boston Reviews
Schools, schools, schools, schools, homes, schools, schools, schools …
You move to Belmont because of the schools. Simply put, Belmont has one of the best public school systems in the country. Yup, it's that good. In 2009, 70 percent of senior graduates of the High School were accepted to private four year colleges – not 70 percent graduating, 70 percent to private four year colleges. The graduation rate is 98 plus. In 2009, 16 grads were accepted to Ivy League schools; it would have been 18 but one went to Wellesley and the other rejected Harvard after gaining early acceptance to Oxford – the place in England, not Mississippi. The academics are impressive from kindergarten to senior year. The music education program is first rate and electives are very impressive. All eighth graders are required to participate in National History Day and seniors are required to present a senior thesis – on the level of upper level college work – that they work on for most of the year. No wonder the Japanese, Korean and US government own houses in Belmont so their visiting diplomates – who attend Harvard and MIT in next door Cambridge or run the large consulates – and (in the case of the US military) active duty personnel has a place where they don't have to worry about sending their kids. That's why the next empress of Japan is a grad of BHS.
The homes are expensive, more so on "The Hill" the exclusive part of Belmont (where Mitt Romney owned a home). There are a number of two-families in town, allowing for less expensive condominium living. The town is host to the 100th Mormon temple built (in 2000) and so there are a number of Latter Day Saints members around. Just a handful of Afro-Americans in town so diversity is bused in via the Metco program.
There are some quaint aspects of the town: a great farmers market, a growing restaurant trade, accessible public transportation (a main electric bus line to Harvard Square and commuter rail to Boston's North Station), a small Macy's in the Center, a 1920's style single screen(!) movie theater with first run films, the oldest municipal pool in the country, a threadbare library, playgrounds, the coldest ice/hockey rink in the country, Turf field and synthetic running track and once a year Michelle Pfeiffer is spotted in town (her husband is from around here).
It's very quiet in most neighborhoods – at times country quiet – and very safe but don't keep your GPS out in the open car; it's Massachusetts not Kansas.
Franklin T.
Good Old Belmont
Belmont, Massachusetts is a great town for families or empty nesters who plan on bringing a few rug rats into the equation sometime soon. Being only a couple of square miles in size Belmont has several different neighborhoods ranging from middle class to the extremely wealthy. Belmont as a whole is a pretty wealthy town compared to other suburbs of Boston. The school system in Belmont has always been one of the best in the state, including the high school that was the 2nd best public school in the state behind Boston Latin and the Burbank elementary school which was the best elementary school in the state. The political community within Belmont is probably 60/30 liberals to conservatives and the atmosphere around town shows that. The Town is a pretty athletic town where almost every kid will try 2nd soccer (beginner soccer), basketball, hockey, baseball, and lacrosse. Parents often get to know each other through their kids playing sports rather than any nightlife of any sort within the town. The town itself has pretty high taxes and some pretty bad roads that will send your kidneys for a spin driving over them. However if you chose not to drive but to take the public transportation to work or wherever then Belmont is great being such a small town it has to different bus lines that take you to Harvard Square and the commuter rail runs right through Belmont and has two stops in Belmont. For the most part though Belmont is that small suburb outside of Boston that gives you that small town feel with a sense of accomplishment with its outstanding education system and great community that supports the town. So, overall if you don't have kids and are not planning on having kids don't bother looking at Belmont but if you have kids or are going to and want a nice community to bring them up in then give Belmont a shot take a look.
Tyler S.
Family town close to Boston and Harvard Square
The thing I appreciate about Belmont the most currently is Winn Brook Elementary School – it is great. I also think Belmont is in a great location – it is easy to get anywhere from here. We're just 5 or 6 miles into Boston and a couple miles from Cambridge and Somerville for great food and shopping choices. The bus runs into Harvard Square in 10 minutes, many commuters rely on it, or on the bus that runs to the nearby Alewife Red Line T Station. Belmont has a strong sense of community. We have great food too – not just fancy places but also great pizza (Stone Hearth), Indian (Kashmir) and a fantastic Thai place (Panang). Like most towns, there are some empty shops, but meanwhile the housing market is strong and homes don't stay on the market long here. We're close to the city, but we have a big yard, parks, a Farmer's market and a very friendly neighborhood.
LC B.
[/vc_column_text][vc_separator color="mulled_wine"][/vc_column][/vc_row]