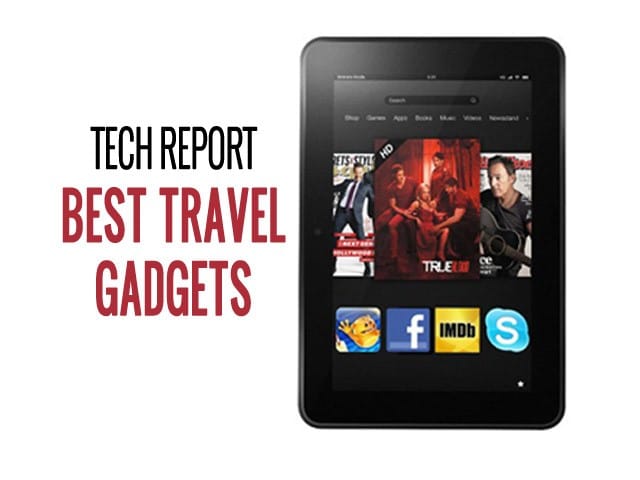 Best Travel Gadgets
by nabewise
You're probably struck with the travel bug now that spring is approaching. But before you escape your man cave for a few days, there are a few essential gadgets you should make sure to have in tow. We rounded up the best travel gadgets we could find to make your travels breezier. (And while you're at it, pack with ease by downloading the Stow app for a list of necessities you don't want to leave behind.)
If you're the type of guy who always asks for the time or what day it is, then the world travel alarm clock from Tech Tools will be a helpful gadget that will guarantee you stay on schedule. For those who tend to never pack a razor—read: Oh, I'll just buy one when I get there—only to find nearby drugstores to be non-existent and never able to get a decent shave, the Philips Norelco Electric Razor is the easiest way to ditch the hassle and get a smooth shave on the go. We all know vacationing is never complete without taking home a digital memory. And Polaroid's waterproof digital camera will make sure you get those shots—whether you're underwater or on top of the highest mountain. Now you'll get to relive the moment with your high-resolution images any time, anywhere.
Simply packing a backpack with two shirts and a toothbrush is a thing of the past, so we've sourced the web to gather the best travel gadgets for this year's spring break getaway—or any other future travel plans for the year. Click through for the 10 best travel gadgets to make your next trip worth your while. —Julio Carrillo (@juliocarrillo84)
Want more tech and gear stories? Click here to read all about the best digital cameras, andhere for the best sport watches.