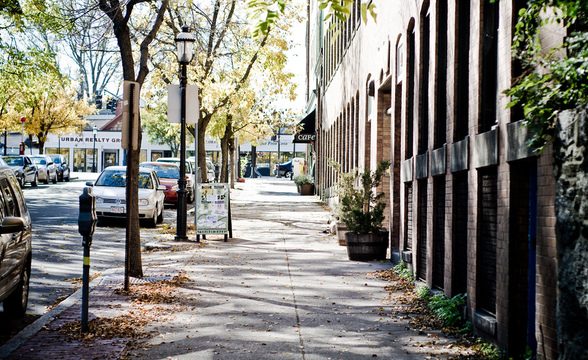 Brookline Village
Infomation
A quaint, four-block stretch of Harvard Avenue, Brookline Village is where you'll find locally owned shops and eateries serving the nabe's home owners and renters. Don't expect big chain stores or bustling sidewalks; Brookline Village is low key and homey. The nabe is conveniently located close to several area hospitals, and has its own stop on the Green Line T, making it ideal for hospital employees or those working in Downtown Boston.
Brookline Village, Boston Data : Neighborhoods & Travel – Score out of 100
LOWEST ATTRIBUTES
Green space 63
Nightlife 55
Parking 50
Singles 45
Income 37
Brookline Village, Boston Reviews
The Unexplored Area of Brookline
Brookline Village is that area of Brookline you might miss out on if you don't take the drive or stroll down Harvard Street. But it's definitely worth checking out, especially for its dining options. Yes, there is more to Brookline than Coolidge Corner!
I don't think I'd want to live in Brookline Village without a car, mainly because there's no pharmacy or grocery store, though Coolidge Corner and all its amenities is literally a 12 minute walk away. There are tons of dining options that are likely what draw non-residents into the village for.
Brookline Village has plenty of cute shops, but most of them are specialty: Like kids toys, beads, chocolate, and more. But surprisingly, Brookline Village likely has a better nightlife than Coolidge Corner, Matt Murphy's Pub is one of the main hangout bars, while the Village Smokehouse and Orinoco are great places to get meals. Cutty's, Martin's Coffee Shop, and the Brookline Spa are great lunch spots for anyone who works nearby.
It's still a pretty quiet neighborhood and it seems to be inhabited by mainly young professionals. There doesn't seem to be much trouble in the area and I generally feel quite safe walking around.
The Brookline Village T stop on the Green Line is close by and there are also a couple buses that run through Brookline Village.
Susie A.
A residential niche of Brookline
One of the oldest parts of Brookline, it's a quiet, cute mostly residential area. The businesses are mostly locally owned and there is a surplus of antique stores and children shops—toys, puzzles and clothes—for whatever reason. It's generally a very safe area, but it does border the Mission Hill area, where you should try to avoid walking alone at night.
The Brookline Village stop is right on the D line and is only a few stops away fromKenmore and downtown. Like all of Brookline, the on-street parking is limited to two hours but a lot of the apartments and houses here have driveways or places where you can rent a space. For housing, there's a mix of Victorian houses split into spacious apartments, condos and apartment complexes. A Stop and Shop is right down the street and Coolidge Corner, with all of its amenities, is only a 10-minute walk away.
What's awesome
Shops, lunch spots, quiet
What's not so awesome
Heather V.
Brookline Village: So Charming It Hurts
Brookline Village's Harvard Street is a quintessential New England main street. On any given day, you'll hear a shop owner call a customer by name; you'll see neighbors meeting up for coffee, pastries, and gossip; and you'll encounter Dennis the Menace-types buying candy and trading baseball cards at the corner store.
Most of the houses located just off Harvard, Kent, and School Streets are charming, well kept single family homes with front gardens or yards. Some two and three family houses/condos also exist, but are less common. For such a small nabe, it has extraordinary access to park and green space. Residents and visitors alike enjoy the tree-canopied Emerson Gardens, a quiet little park surrounded by beautiful, Victorian homes. Linden Park, located just off Harvard Street, is a diminutive, but charming triangle of green space that hearkens to town greens of old.
Dining options in Brookline Village draw foodies from all over Boston. Walk along less than one mile of Washington and Harvard Streets and you'll find international cuisine options to please just about any member of the UN. Got a hankering for Nepalese food tonight? Maybe Russian, Turkish, or Japanese food is what moves you? It's all here, and it's all good.
Brookline Village is close to Downtown Boston and has its own stop on the Green Line. Driving here is easy. So is parking.
caite m.
nabewise