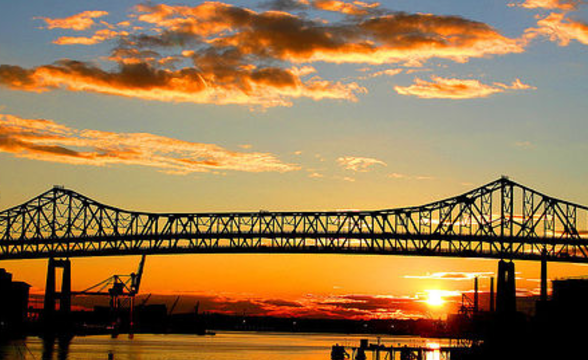 Chelsea
Infomation
Chelsea is a tiny neighborhood located just across the Mystic River. Still an active port town, fishing and merchant industries have shaped Chelsea's economy for hundreds of years. Condo and loft conversions are cropping up in Chelsea and attracting buyers and renters charmed by affordability and a little bit of grit. Some small boutiques, cafes, and restaurants are opening in Chelsea to accommodate the tastes of new residents, but bodegas and corner markets remain the traditional standby. Chelsea is served by the MBTA commuter rail as well as several bus lines.
Chelsea, Boston Data : Neighborhoods & Travel – Score out of 100
TOP ATTRIBUTES
Ethnic 98
Blue Collar 96
Gentrifying 96
Pet friendly 75
Public Transportation 58
LOWEST ATTRIBUTES
Shopping 25
Families 18
Empty nesters 16
Income 8
Seniors 8
Chelsea, Boston Reviews
Maybe not the next South End, but…
Many people hear Chelsea and they think New York? Nope, we have our very own Chelsea right here in Boston. Granted, there aren't any high rises, million dollar loft apartments (yet), or trendy art galleries but our Chelsea has some real potential. The town has a rich history that has helped shape Boston and has always been an enclave for Boston's working class but it has unfortunately gained a somewhat negative reputation. It has had it's bouts of crime and general grubbiness but with the economy in the state it's in, some young professionals have turned to Chelsea for cheap rent, spacious apartments, and waterfront digs. It is also accessible by bus to/from downtown Boston-which can be a pain on those early Winter mornings but it will get you to work, maybe only a minute or two late.
Ethnically, Chelsea is still fairly split with a large Latino population (seriously good bodegas) and definitely has it's rougher areas however the waterfront is slowly but surely gentrifying (note: SLOWLY). While some people think it could be the nextSouth End, I'm not going to hold my breath, at least not for a few years. It has low rent and great potential but it might require a little more TLC to get it up to snuff for the yuppie crowd.
Mallory C.
Don't hold your breath on Chelsea, unless you're in to that kind of thing.
Chelsea may be on the rise, with the Forbes Lofts leading the way for Boston on the sustainable living front, but it's uncertain just how far this nabe can improve. It has the misfortune of highways that cut up the area into smaller squares, and immense, industrial areas surround it on many sides.
The best that developers and residents can ask for is that Chelsea becomes popular for its rather unattractive qualities, and that transplants and young people will move there for the thrill of living as "pioneers" of a gentrification movement that will never really come.
Ryan B.
nabewise