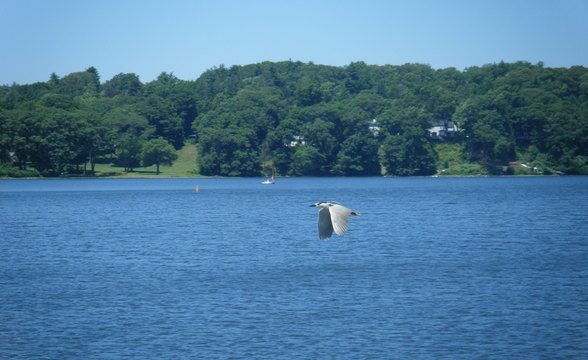 East Arlington
Infomation
East Arlington and its main commercial hub, Capitol Square, is a dynamic nabe with eclectic, locally owned shops, great eats, and its very own historic Main Street Cinema. Residents and local businesses are active in organizing community events, such as 3rd Thursday Art Walks, and family-centric story hours. Homes and rentals are affordable, spacious, and served by several bus lines.
East Arlington, Boston Data : Neighborhoods & Travel – Score out of 100
LOWEST ATTRIBUTES
Dining 56
Public Transportation 50
Nightlife 31
Shopping 31
Income 29
East Arlington, Boston Reviews
Homey Nabe
East Arlington is an adorable little, if not neighborly, nabe. The houses are definitely close together, which seems charming to me (having never lived somewhere like that) but I can imagine it's also difficult. Everyone seems pretty happy and the community is tight knit which speaks highly of the nabe. There are also a bunch of delicious restaurants popping up making this a pretty cute little nabe! It seems like it's a family place, with kids riding their bikes down the sidewalks and grandparents pushing strollers. East Arlington definitely isn't a hot bed for hip bars but it's a relaxed little nabe that will most definitely make you feel at home!
Mallory C.
Living's Easy in East Arlington
Made up of a quaint combo of colonials, bungalows, and apartment buildings, EastArlington has a multifarious housing market. While the options are abound, be aware that this suburban town has an urban-level space between homes. In other words, you're going to be very close to your neighbors. That shouldn't be a problem, though. This neighborhood is composed of a mix of elderly folks and young families. Lots of great dining opportunities, a visible police presence and virtually no crime, and EastArlington's famous Capitol Theater (showing blockbuster and quirky movies alike—and they host private kiddie b-day parties) make this neighborhood quite desirable.
Amanda M.
Great place to get outside. Granted the Mystic River may not have the greatest reputation but this far up the river, near the outlet from the Mystic Lakes it's actually quite pretty. With jogging/walking/biking paths on either side of the river it's great for singles to meet, then walk their dog, later their children, retire and spend the golden years in leisure bagging bass. Yes, there are live fish in there!
Best bet for dining in the neighborhood is Joe Pizza at the Arlington Rotary. Otherwise it's a short trip to Arlington Center to sample the myriad of ethnic cusines (multiple Indian, Thai, Chinese, Brazillian, Portuguese and Italian as well as American fare). Don't try to find a bar or liquor store though. Arlington is a semi-dry city which means to have a drink you must order food and to buy the hard stuff you must cross town lines. Not to worry though, just about every major street out of the city has a liqor store just over the border and in town you can find beer and wine stores.
From here you are a short trip (>1 mile) from the Minuteman Bike trail which crosses town near Arlington Center. You can take that North to Lexington and Bedford for a scenic ride. Or go south to Alewife Station to catch the T or on to Davis for a night out near by.
The West Medford T stop is within blocks, and from there you can be at Boston Garden in 11 minutes. Parking is free near as I can tell.
Rents are reasonable for Arlington, though you pay a premium compared the bordering neighborhoods of West Medford and West Somerville.
Shauna Winterol
nabewise