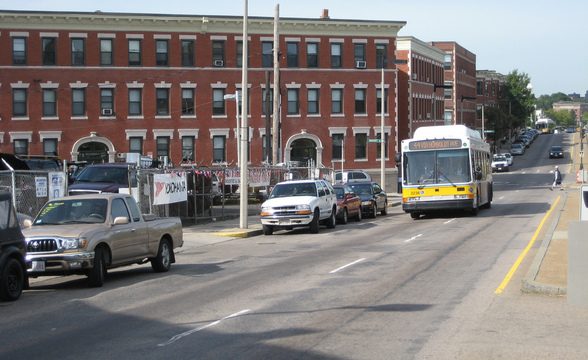 Egleston Square
Infomation
Egleston Square is a vibrant and dynamic nabe with rather undefined borders between Jamaica Plain and Roxbury. The nabe has changed dramatically over the past 15 years, and thanks to federal, state, and nonprofit grants, it is steadily improving. Housing varies from single and multi family homes to affordable owner-occupied condominiums, and even a housing cooperative. Egleston Square has its own small library, a YMCA, and several public gardens, including the Egleston Square Peace Garden, created and cared for by the community itself. Egleston Square is conveniently served by the Orange Line T at the Stony Brook Station.
Egleston Square, Boston Data : Neighborhoods & Travel – Score out of 100
TOP ATTRIBUTES
Community 75
Dining 67
Ethnic 67
Parking 58
Safety 58
LOWEST ATTRIBUTES
Singles 50
Empty nesters 42
Shopping 42
Seniors 29
Income 9
Egleston Square, Boston Reviews
This charming corner of Roxbury has seen an improvement in crime rate and cleanliness over the last ten years or so. It's changing for the better, and I don't want to see it go much further than that. This nabe has too much soul to let go of.
Ryan B.
A REAL MELTING POT
Egleston Square is a really unique neighborhood that is made up of a melting pot of ethnicities that are all well represented in some of the really cool restaurants and markets in the square. The nabe is slowly but surely becoming "cleaned" up, not necessarily gentrifying but it is becoming a little community with people who really care about the place they live in-it's quite refreshing-and it's definitely on its way up!
Mallory C.
nabewise