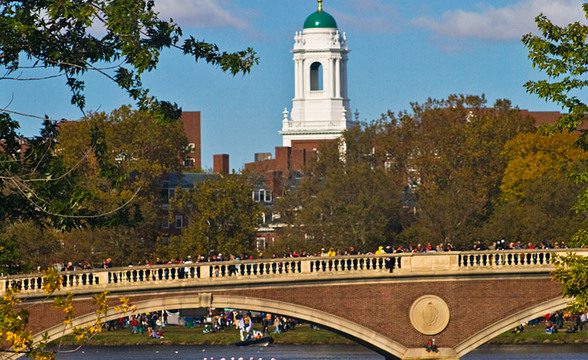 Riverside
Infomation
Riverside is a residential nabe bordered by Harvard Square, Central Square and the Charles River. Boasting beautiful views of the river, abundant housing options, and some of the oldest settled parts of Cambridge, this nabe is a favorite among students and faculty at nearby universities. The city of Cambridge recently constructed a new park in Riverside, the planning of which was very much community driven. Massachusetts Avenue serves as the nabe's retail thoroughfare, though smaller commercial areas exist along Putnam Avenue, Western Avenue, and River Street. Riverside is served by several MBTA bus routes and the Red Line T.
Riverside, Boston Data : Neighborhoods & Travel – Score out of 100
LOWEST ATTRIBUTES
Nightlife 55
Community 55
Parking 50
Shopping 44
Income 23
Reviews
Waterfront serenity
This is a pleasant, somewhat undiscovered neighborhood bordering the Charles
and close by to Harvard and Central Squares, which is all you could really ask for, right? A waterfront location with hip Cambridge squares only a short walk away. It's mostly a residential area, with some big apartment buildings mixed in with older houses. There are some Harvard dorms as well, but it's by no means run over with students and academics. There's a good mix of Harvard folk and other Bostonians, making this nabe even more ideal. The Mass Pike drops off right near here and there's the red line and bus lines to keep you connected to the city. Rent is affordable, at least by Cambridge standards, and you can usually find a pretty decent sized apartment.
Heather V.
Riverside: Cambridge's Most Harmonious Nabe
Although Harvard sits at Riverside's edge, this neighborhood has somehow managed to evade any hint of the uptight, snub-nosed attitude often associated with Ivy League. How? Riverside's academic population is integrated with a balanced mix of working class long-time residents, and, as the neighborhood becomes ever more popular, Boston newbies from all over as well.
Housing here ranges from classic old homes (some of the oldest in Camrbidge, in fact), to new affordable housing developments, to Harvard dormitories. While many of the homes here have antique status, they haven't been landmarked. On the plus side, this means residents can give their houses and surrounding properties updates that landmark status usually prevents. On the other hand, the landmark lack allows developers the ability to purchase old homes and tear them down in the name of modern real estate. So far though, this mix of old and new real estate hasn't caused too much hubbub in the nabe—it seems to be a place where everyone's bent on getting along.
The general good-natured and accepting mood of this residential neighborhood is probably due in large part to the lovely Charles River, which runs along its edge. While water is bound to make anyone happy, this part of the Charles is one of the most active, giving Riverside residents a picturesque (think sailboats) experience every time they visit the water's edge. Riverside is graced with a few public parks away from the water as well.
Riverside also boasts the main branch of the Cambridge Police Department and tons of transit options, adding safety and convenience to this already awesome neighborhood.
Amanda M.
It's all about the river
As its name suggests, Cambridge's Riverside nabe is defined by its proximity to the Charles River. Whether you're a runner, biker, roller-skater, stroller-pusher, or leisurely stroller, Riverside's river-walk provides some of the best views for Boston recreationalists (if that's a new word, I'm owning it).
To live in Riverside, I can only imagine, would be a dream. It's a quiet, residential nabe where hip, young, smart people live, study, and write for publications that the Nobel Committee reads. Harvard Square is close by; close enough for you to be able to dip into some nightlife, but not so close that you can hear the twang of banjo buskers playing for spare change. But mostly, it's the river that draws folks to this nabe. In the early mornings, rowers and scullers cut through the river waters with meditative grace. In the evenings, little sailboats catch city gusts, tacking back and forth from one river bank to another as the sun sets behind Harvard's gold-domed buildings.
Living in Riverside is more affordable than other parts of Cambridge—depending, of course, upon how close to the Charles your place sits—but rental and mortgage costs are more certainly higher than nabes a bit farther away from Downtown. Riverside is also in a super convenient location. It is served by MBTA bus lines, the Red Line T and is just across the river from an entrance to the Mass Pike.
caite m.
River and residences
Riverside is mainly a residential area, although technically it goes all the way up to both Harvard and Central Squares. The interior of the neighborhood is quiet, mostly pleasant residential streets with what seems to be a varied population—students, miscellaneous young people, and families.
On the west it fronts what is probably the most active section of the Charles River in Cambridge. A number of festivals and events occur along the river here each year, and it's great for either active or inactive leisure. There is biking, running, and walking aplenty on the paths along the river, and as a bonus Memorial Drive is closed to vehicles on Sundays from spring through fall. Just relaxing on the parkland along the river is popular too.
On the other side is the stretch of Mass Ave between Central and Harvard, with a handful of restaurants and other businesses. It's not as bustling as those squares, of course, but nothing's far away. There are restaurants and shops here and there on other main streets through the neighborhood as well. Parking isn't super troublesome for residents, but except for Mass Ave there are very few spots that don't require a permit.
It's not much of a destination apart from the river, but it's a perfectly nice place to live.
Andy W.
Data : Neighborhoods & Travel – Score out of 100
nabewise