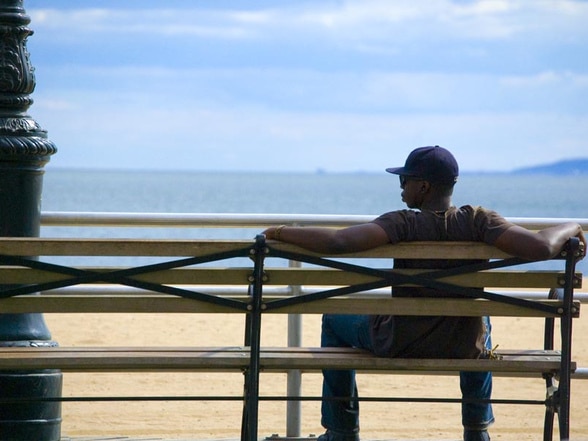 Brighton Beach, Brooklyn
By Nabewise
Infomation
Brighton Beach is a remote community in south Brooklyn frequently visited by tourists due to its proximity to Coney Island. Lovingly termed Little Odessa, Brighton Beach has a distinctly old country feel commensurate with its namesake. Nestled between Coney Island, Sheepshead Bay, and the Atlantic Ocean, Brighton Beach is home to a fantastic boardwalk where you can find great borscht, if only you can find parking.
Top Votes – Score out of 100
Seniors 76
Gentrifying 75
Dining 71
Green space 70
Ethnic 70
Lowest – Score out of 100
Quiet 30
Pet friendly 25
Singles 25
Parking 10
Income 5
Top Reviews from Travel Rentals Neighborhoods
I moved to Brighton Beach area quite recently and have some mixed feelings about this neighborhood. The neighborhood is very ethnic, which may or may not be a good thing for some people. In recent years, new condo and co-op constructions have made some parts of the neighborhood more exclusive and higher priced. The "Oceana" complex and "Seacoast Towers Terrace" are some examples of this in the neighborhood. Located on the border of Brighton Beach and Manhattan Beach and very close to the shore, these locations tend to differ from the rest of the area by being quieter, cleaner, greener and more exclusive than the rest of the neighborhood.

Brighton Beach really comes to life in the summer time. Crowds of people come to visit the beach from different parts of Brooklyn and the rest of New York. Looking for parking becomes a nightmare, but luckily there is a train station that is a block away from the beach. The Boardwalk is full of people from morning till well into the night. There are plenty of choices for food, most of which serve Russian cuisine. Stepping into a Russian store is an experience of its own. Brush up on your Russian though before you visit one, as you may be the only person speaking English.

The neighborhood is quite far from Manhattan. It takes about about an hour to get into midtown, which makes the commute from here really long.

Being very ethnic, many people here seem to know each other. You will find many older people and families with kids who love sitting on the beach and strolling the Boardwalk at night. For some, however, this neighborhood becomes a transit stop.Dmitry O.
Brighton Beach Thoughts

First and foremost, Brighton Beach is an enclave of expatriates from the former Soviet Union – particularly from Odessa. A decent percentage of the residents have been living in America for >=20 years so they are quite Americanized and have the ability to communicate in English very well.

In my view, it's okay to visit for the day, but living there is a different story. First off, it is extremely loud there, with the elevated station directly overhead. Second, a large mass of people live there and during a nice day, just walking to and fro can be a challenging exercise. Third, unless you are old and eligible for government subsidy, being able to find and afford an apartment there is difficult. If you do find something, it will be the size of a master bedroom in most homes and will cost you a lot in rent. If you do have a car, good luck finding a parking space. It is not unheard of to park your car blocks and blocks away from where you live, which is fun especially in the winter time as the wind blows right off the ocean and right through your bones; that is why people there dress like Siberians. Additionally, finding a professional office job in Brighton is impossible. Therefore, young people are forced to commute to Manhattan in order to work in an office setting and make a fair living.

What's awesome

What's not so awesome

The stench, especially on a warm, windy day.

Michael L.
I don't really speak Russian and I am not particularly fond of Russian food so there isn't a whole lot for me here. The beach is cool but this place is a bit of a trek to get to for most people and then there's the tourists.Larry C.
I live down here in West Brighton and I am retired. I like the community because it skews a little older and I can also head down to Brighton Beach which is alright. Not so keen on Coney Island though. They used to call it the "playground of the world." Now it's run down. -it's a real shame.Ben
I love to go down Brighton Beach for day trips. Brighton Beach Avenue has good food and really interesting people.
Brighton Beach the true flavor of Brooklyn

Brighton Beach has so much character and is unique! It is full of life and energy!
I have never actually used the beach here. I like to go in spring if we are having a heat wave and in the fall. I walk the board walk and eat. The Russian food on the board walk is so unlike any other board walk food in the country!
All of the salads and fish are fresh. It is a bit pricey but worth it! It feels safer and cleaner than Coney Island which if you walk from Key Span parking lot you can get to Brighton beach from the board walk in Coney Island.
It is a fun place to visit. Don't expect Wailea Beach on Maui. I would suggest going to Brighton Beach to sample the culture and flavors.
Brighton Beach was made famous by Neil Simon's Brighton Beach Memoirs. It was more recently in a movie with Gwyneth Paltrow "The Two Lovers."
There has been talk of a new reality show like the Jersey shore about Brighton Beach.

http://www.vanityfair….

It is a fascinating subculture here in New York.
Going to Brighton Beach is like going back in time. If you want to discover New York city off the beaten path, look no further than Brighton beach.
It is the most unique and lively beach community in all of New York! I have to add the neighborhood is dirty and there is little to no parking.

Pinky P.