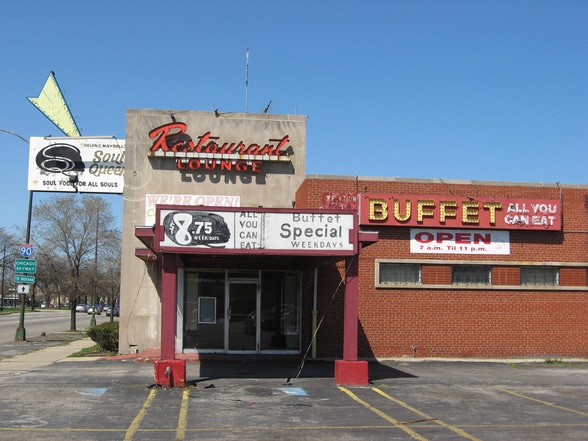 Calumet Heights
by nabewise
Infomation
An ideal nabe for citydwellers yearning for the suburban life, super-calm Calumet Heights sits on Chicago's south side. Its real estate consists mostly of pre-war bungalows—each a bit unique from its neighbor—with some apartments and condos as well. Enjoy ample opportunities for recreation at Owen's Park (complete with grassy stretches, baseball diamonds, and walking/jogging paths), casual dining, and a variety of transit options (two red line stops, bus routes, and easy parking). Calumet Heights is also home to the small Pill Hill nabe, which garnered its name from the many doctors it houses.
Data : Neighborhoods & Travel – Score out of 100
LOWEST ATTRIBUTES
Green space 50
Shopping 33
Nightlife 33
Singles 33
Income 21
Calumet Heights, Chicago Reviews
Real Estate Variety in Pill Hill
One of the cool things about Calumet Heights' little Pill Hill area is that houses tend to not all be of the same build, color, and style—a welcome change to the rows of similar bungalows you'll often find in residential Chicago. Homes here are also known for having nice spacious backyards.
Amanda M.
Island in the city
The big brother of nearby Avalon Park, in Calumet Heights the houses are a little bigger, a little newer. The area known as Stony Island (because to the first settlers, the small hill looked like an island rising above the prairie) is now home to some beautiful mid-century ranch houses. Walking down these streets you can imagine you're back in the 1960s. There's not a whole lot to do, but that may be just the way the residents like it.
Ellis C.