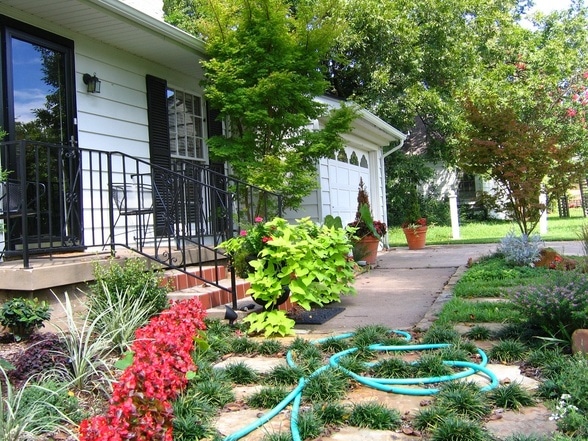 [vc_row][vc_column][vc_column_text]
Infomation
Home to one of the oldest shopping centers in Dallas, Casa Linda boasts a quiet and inviting atmosphere. If you're up at 6:00am, you will see the local Starbucks buzzing with people sipping black coffee while reading the newspaper. Streets are lined with ranch style homes that take you back to the 1950's. If you travel close to White Rock Lake though, you'll get a glimpse of impressive mansions, rightfully called the Casa Linda Estates.[/vc_column_text][vc_separator color="mulled_wine"][vc_column_text]Casa Linda, Dallas Data : Neighborhoods & Travel – Score out of 100[/vc_column_text][vc_progress_bar values="%5B%7B%22label%22%3A%22Seniors%2092%22%2C%22value%22%3A%2292%22%7D%2C%7B%22label%22%3A%22Quiet%2088%22%2C%22value%22%3A%2288%22%7D%2C%7B%22label%22%3A%22Empty%20nesters%2084%22%2C%22value%22%3A%2284%22%7D%2C%7B%22label%22%3A%22Safety%2083%22%2C%22value%22%3A%2283%22%7D%2C%7B%22label%22%3A%22Parking%2083%22%2C%22value%22%3A%2283%22%7D%5D" bgcolor="sky" options="striped,animated" title="TOP ATTRIBUTES"][vc_progress_bar values="%5B%7B%22label%22%3A%22Nightlife%2050%22%2C%22value%22%3A%2250%22%7D%2C%7B%22label%22%3A%22Shopping%2033%22%2C%22value%22%3A%2233%22%7D%2C%7B%22label%22%3A%22Dining%2033%22%2C%22value%22%3A%2233%22%7D%2C%7B%22label%22%3A%22Income%2028%22%2C%22value%22%3A%2228%22%7D%2C%7B%22label%22%3A%22Singles%2017%22%2C%22value%22%3A%2217%22%7D%5D" bgcolor="bar_turquoise" options="striped,animated" title="LOWEST ATTRIBUTES"][vc_separator color="mulled_wine"][vc_column_text]Casa Linda, Dallas Reviews
A place to settle down
Casa Linda is located on the other side of White Rock Lake, prided for its safe atmosphere and attractive, tree-lined streets. Properties here consist of mostly ranch and country style homes with large yards – perfect for families, pets, and gardening enthusiasts. There's also a large elderly population, making this an ideal place to "settle down." Residents of Casa Linda enjoy convenient amenities (most can be found on Garland) and easy access to White Rock Lake. With its relaxed environment and abundant greenery, is a perfect nabe for the low key dweller.
What's awesome
What's not so awesome
Not recommended for younger folks, car needed. Also, the main commercial roads could use some work.
Steve R.
Granny and Grandpa Central
Let's just say it's a place where you would visit your sweet grandmother, and she would be ready with milk and cookies. A peaceful neighborhood, Casa Linda has been around for forever. It's everything an elderly couple would want in a nabe – quiet, calm, and home to a nearby cafeteria where you can host your weekly bingo game or book club.
Big and small ranch-style houses line the luscious streets of Casa Linda. You can tell this nabe has a lot of history with the huge, old oak trees in almost every yard.
What's awesome
Perfect for the quiet, easy-going person that wants to live in an elderly community.
Close to White Rock Lake and The Dallas Arboretum.
What's not so awesome
Not an ideal spot for the young and urban.
Few restaurants sprinkled about.
Meredith L.[/vc_column_text][vc_separator color="mulled_wine"][/vc_column][/vc_row]