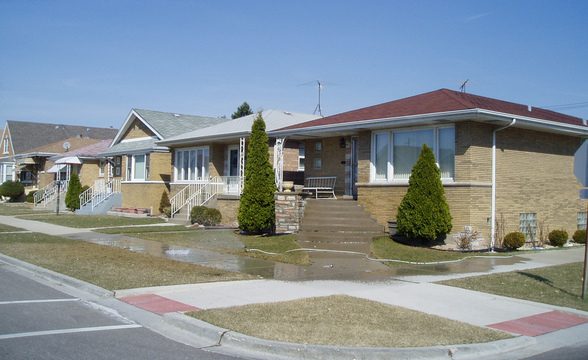 Archer Heights
Infomation
Named after the avenue that runs diagonally through the nabe, family-oriented Archer Heights sits in Chicago's southwest side. Real Estate here ranges from bungalows and ranch houses to old brick apartment buildings, and even some new condos. While the nabe is known for being residential, it boasts some highly desirable unique eats at its International Club. It also holds corporate American superstore, Target—super convenient for all your shopping needs. After you've munched and run your errands, relax and soak up the sun in Archer Heights' beautiful 13-acre Archer Park.
Archer Heights, Chicago Data : Neighborhoods & Travel – Score out of 100
LOWEST ATTRIBUTES
Green space 56
Shopping 42
Singles 42
Nightlife 33
Income 14
Archer Heights, Chicago Reviews
Archer heights is a residential, sleepy nabe on the far-west side. I'm not certain about transit, but it is located near the Stevenson to get you into downtown. It's quiet with plenty of single-occupant homes and access to a great park and various groceries catering to many cultures. It's a nice, quiet place to settle down.
Michael
Archer Heights Loves Its Park
Every neighborhood benefits from a park and Archer Heights is no exception. Archer Park, a lovely gift from the government, covers 13 acres of Archer Heights and is one of the best places to go if you'd like get some exercise, soak up the sun on some real grass, or simply mingle with community members. Along with outdoor rec facilities (baseball fields and tennis courts), Archer Park also has its own fitness center and gymnasium—a great budget-friendly option for those looking to join a gym. This is also one of the top spots in the nabe for family fun. Little ones love running around Archer Park's rolling lawns and splashing around in the kiddie water park (an big-envy for adults on hot summer days!)
Amanda M.
Archer Heights
You could call it a quiet neighborhood if it weren't for the planes coming in for a landing at the nearby Midway Airport. Jet engine roars aside, Archer Heights is quite tranquil, a neighborhood full of bungalows and heritage—first Polish, and now Mexican as well. It's home to the Polish Highlanders of America and just down Archer Avenue is the eye-catching Szalas Restaurant, built to resemble a Polish Highlander chalet. Numerous tacquerias and panetarias also populate Archer and Pulaski Road.
Although several miles from the Loop, the CTA Orange Line can get you downtown pretty quickly. Archer Heights is served by several bus routes, too.
Ellis C.
nabewise