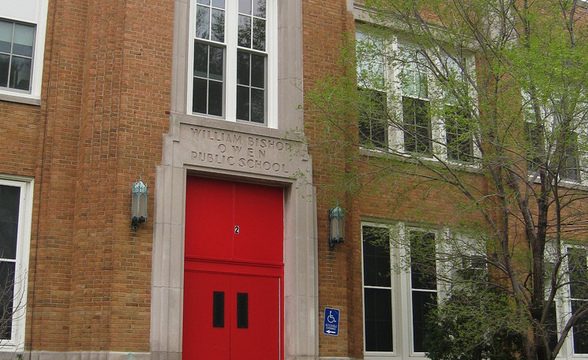 Ashburn
Infomation
While it took a while for Ashburn to truly bloom, this place once known solely as a place to dump one's fireplace ashes (thus the name) is now one of Chicago's most stable nabes—once people move here, they tend to stay. A combination of modern development, vintage brick homes, and bungalows give residents-to-be lots of options. Ashburn holds a number of pocket nabes inside its borders, including Ashburn Estates, Beverly View, Crestline, Parkview, and Scottsdale. Subdued suburban life here is highlighted by convenient shopping superstores and restaurant chains. Those interested in exercise need only go to one of Ashburn's parks or to its community rec building—complete with an Olympic-sized pool. Commuter trains will take you into the heart of the city in about 30 minutes.
Ashburn, Chicago Data : Neighborhoods & Travel – Score out of 100
LOWEST ATTRIBUTES
Public Transportation 40
Singles 38
Shopping 35
Nightlife 33
Income 17
Ashburn, Chicago Reviews
leslie r.
It might be safe

This neighborhood is very nice, you might be surprised

What's awesome

Parks and recreation-Haynes Park has a indoor pool:-)
Michael
Ashburn is a somewhat remote residential nabe on the Southside. There is plenty of access to large chains for shopping and eating, and it is near the Dan Ryan woods (which is good) and the Dan Ryan expressway where it splits with the Biship Ford (which is not so good).
Deb E.
What Exactly is a Cape Cod Home?

I've often heard people referring to the "Cape Code" homes that are abundant in Ashburn, but I never knew what they were talking about! Turns out a Cape Cod style home is simply a relatively small home with a steep roof, one and a half story, and traditionally symmetrical. And yes, they are all over Ashburn. Simple but sturdy—great place for a starter home.

Here's a pic:
http://www.istockphoto.com/stock-photo-14971743-cape-cod-style-house-in-ashburn-chicago.php
Ellis C.
Ashburn

With a name like Ashburn, one might imagine a charred landscape, something one might see after a volcanic eruption. In fact the name comes from the fact that Chicago once dumped the city's coal ash here. But don't worry, that hasn't been the case for a long time. Located on the southwest edge of the city, Ashburn has a sleepy and remote feel, yet not quite suburban. Not only are the lawns not as sprawling as in the suburbs, Ashburn has a few of the neighborhood taverns that Chicago is famous for—places like Vito and Nick's, whose famous Chicago thin-crust pizza gets a mention in any discussion of Ashburn. The neighborhood has a few CTA bus routes, but to get downtown your best bet is the Metra commuter rail.
nabewise