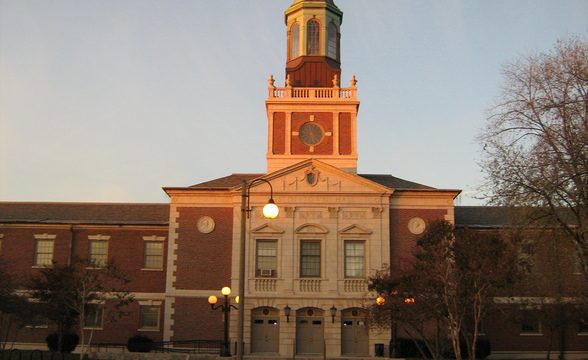 Austin
Infomation
Due to its large mass and its proximity to popular Chicago suburbs Oak Park and Cicero, Austin often gets treated like a city of its own. This nabe has an "un-suburban" multifarious nature though that makes it truly feel like a part of Chicago. Traveling through Austin, you'll experience high-rise urban sprawl, as well as some of the most beautiful, ivy-draped Victorian homes the city has to offer. One of the best ways to get a sense of this sizable nabe is to travel around its pocket nabes—Galewood, Midway Park, and The Island, each with a unique character of its own. There's one feature here that undeniably shouts "suburbs" though: Austin was the first Chicago nabe to receive a Wal-Mart.
Austin, Chicago Data : Neighborhoods & Travel – Score out of 100
TOP ATTRIBUTES
Community 81
Pet friendly 75
Blue Collar 75
Quiet 69
Parking 56
LOWEST ATTRIBUTES
Empty nesters 27
Safety 25
Seniors 21
Families 17
Income 9
Austin, Chicago Reviews
Fighting perceptions
Austin is such a large neighborhood, it often winds up at the top of city crime rankings. Austin isn't resigned to its negative image, however, and many proud residents are doing what they can to prevent crime and provide neighborhood amenities. The neighborhood was once an affluent suburb of Chicago like its neighbor to the west, Oak Park, and many beautiful Victorian homes can still be found there in addition to the beautiful Austin Town Hall. Transportation options are great, with both the Green and Blue Lines providing relatively fast access to downtown.
Ellis C.
Could have, would have.
Just not a safe area if you can afford better then you should do better.
What's awesome
Lots of Antebellum homes.
What's not so awesome
Crime. Crime. Crime. Apathetic neighbors.
Gregory C.
At the edge of the affluent suburb Oak Park is the far-west nabe Austin. Originally founded in a time of prosperity, tough times of taken their toll and Austin has a reputation for a depressed economy and high crime rate. Families still live and work here and there's plenty of commonsense things that one can do to avoid unwanted altercations. Austin is stalwartly trying to defy its reputation and be a great place to live.
Michael
Info on The Island
The Island is by far the most distinct area of Austin. Super-isolated and only a square mile in area, The Island is one of the most tight-knit communities in Chicago because, well, it feels like an island. Although The Island has had a reputation for crime in the past, it's also a very family-oriented place, thanks to the multitude of kids that populate the area. Schools in this area benefit from a smaller classroom size and more one on one student-teacher time since the population they're serving is so small.
Deb E.
nabewise