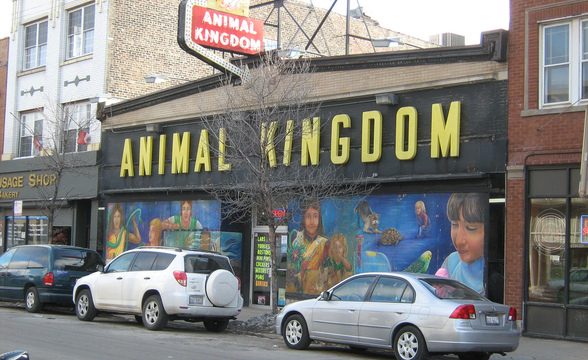 Avondale
Infomation
Most known for its Polish Village pocket nabe (a.k.a Jackawo and Waclawowo), Avondale rocks a down-to-earth attitude on the northwest side. That is, until you take a tour of its places of worship, which display some of the most impressive architecture in the city. Known for its sausages, mom and pop shops, and relaxed and friendly mood, Avondale's hinting towards new development—some warehouse to loft conversions are sprouting up, and it's becoming increasingly popular with residents from surrounding nabes
AVONDALE, CHICAGO Data : Neighborhoods & Travel – Score out of 100
LOWEST ATTRIBUTES
Families 49
Green space 45
Clean 42
Shopping 29
Income 12
Avondale, Chicago Reviews
Diverse and Growing
A predominantly Polish and Hispanic nabe, Avondale is just north of Logan Square, but it has yet to be swayed over to the hip side. While it remains very ethnic, the downside to that fact is the lack of life thriving in the area. There is evidence of gentrification creeping up Milwaukee Avenue, but a few gems stand strong as the façade. Aside from great Polish eats and inexpensive bars, St. Hyacinth Basilica is my favorite part about Avondale. Excuse me while my church architecture fascination takes over. A mix of Classical Revival and Baroque details, this church is one of the largest Polish parishes in the city, and the decoration reflects not only a Catholic history, but a hub for Polish community and cultural programs.
Another plus side: ample green space. But don't try to prance around Avondale barefoot and bright-eyed. The nabe, like many on the outskirts of the city, is not very well kept and clean.
What's awesome
Architecture, Polish Food, Parks, Humble residents
What's not so awesome
not very clean
Marianne L.
Kielbasa and Enchiladas
Pros:
Architecture
Polish and Mexican food
Diverse
Close to Blue Line
Really affordable rent
Cons: Dirty
Long commute to downtown
Petty Crime
Liz M.
Nie mówię po polsku!
…but I like Avondale! It's sleepier and less trendy than the rapidly-gentrifying blue-collar NW neighborhoods just south on the Blue line, with a solid Polish and Hispanic population.
Pro
Polish and Hispanic
Great bars
Inexpensive
Down-to-earth
Blue line
Con
Economically depressed
Litter and grime
Not necessarily a "hip" nabe
Michael
Avondale's on its way up
Avondale is definitely a neighborhood to watch in the next few years. It's swiftly becoming a popular spot for Chicago residents looking for a cheaper place to re-locate, especially from more expensive Logan Square nearby. This neighborhood has this evolving ethnic/blue collar culture to it that hipsters today seem to really dig. It's not gritty, but it's got enough character that it won't be conforming into yuppieville any time soon. Plus, who doesn't love a nabe where awesome sausage is always just around the block?
Deb E.
Where the sausage is made
In my 20-something everyday life, Avondale seems like some kind of frontier. It's that neighborhood one more stop further up the Blue Line than I'm used to taking. It's a neighborhood where the brick homes are gradually replaced with wood and aluminum siding, and wrought iron fences are replaced with chain link.
Avondale is coincidentally the home of two very popular establishments specializing in large quantities of meat, Kuma's Corner (giant burgers named after heavy metal bands) and Hot Doug's (sausages made from everything from elk to alligator). You'll have to wait in line a while for either of them. So long sometimes, that you might consider eating at Hot Doug's for lunch and then getting in line for Kuma's around the corner for dinner. Also consider Endy's, a Polish sausage shop. In addition to all of these meaty destinations, there's the Dragon Lady Lounge, which has a Vegan Buffet every Thursday.
Avondale is a mix of Polish and Mexican families that make up much of Chicago's Northwest Side.
Ellis C.
nabewise