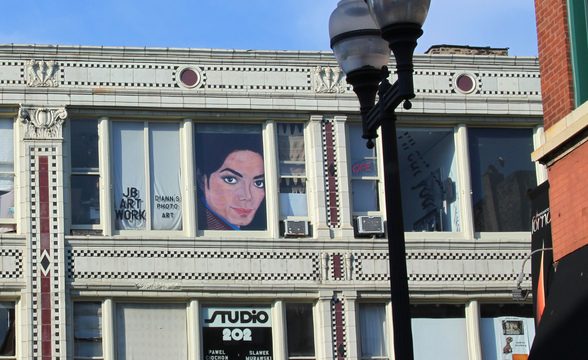 Bucktown
Bucktown takes its name from the goats that once roamed its streets (male goat = buck). Hooves long gone now though, Bucktown plays little bro to next door Wicker Park, and occupies the same eclectic art-chic niche. It's even home to an artist colony, Gallery Point. Scattered cobblestone roads, hundred-year-old buildings, a vast spread of bars and restaurants, and the Blue Line combine to make this place homey, über-cool, and convenient all at the same time.
Bucktown Data
Bucktown Reviews
Michael B.
The New Wicker Park

Bucktown is the new Wicker Park. The gentrification that took place in Wicker Parkyears ago has now fully transformed it into the hip neighborhood in Chicago. However, with such an established "hipness" comes higher rent, and the student and struggling artist demographic which used to populate Wicker Park has since been pushed Westward into the area known as Bucktown.

Bucktown is great for students or young professionals looking to save a few bucks, while still remaining centrally located in Chicago's North side. A few miles from DePaul, five miles from downtown, and within seven or eight miles of Loyola this is a great spot for a household with various work and school destinations.

Public transit is convenient. Buses travel regularly on any of the major roads and from anywhere in Bucktown you are no more than about a mile from either the California or Western Blue Line stops.

Unlike Wicker Park, mainstream retail and posh boutiques have yet to take over. Instead, you get the local flavor. Locally owned resurants, from humble diners serving up classically American comfort food to an array of authentic Mexican, Puerto Rican, Cuban, and Costa Rican delicacies for any budget.

If you want a romantic night on the town or that designer dress at Marc Jacobs you may need to travel to Wicker Park. But the good news is it's right down the street.
Roy Davis
Bucktown; edgy meets money

Bucktown is a great area with some fantastic retail, restaurants and clubs – and it's also a bit edgy, as in you never know what you're going to see next. Although I never lived in Bucktown, I did live next door in Logan Square, and spent alot of time in Bucktown for work and leisure. The housing boom went supersonic in Bucktown, and many new buildings and complete rehabs were done. There are many choices from new construction mid rises to rehabbed three flats, and beyond, and you can find something for most budgets (although at the lower end you may not want to actually live in them). There are a number of hip, locally famous, restaurants/clubs in the area, and many little hole-in-the-wall places too. If you dislike the young urban professional feel of Lincoln Park, and want to see if you can hang with the committed to being hip crowd, then Bucktown is a neighborhood you should consider. There is literally every demographic in Bucktown, from the very rich to the very poor, and everything in between. It is a great area to walk the sidewalks, see the galleries, parlors, salons, theatre, etc etc. The parking ranges from easy to sometimes difficult, depending on the street – if you're on Milwaukee it will be tougher. Cost of living is up to the individual; there's very high end and the very low end. I once showed a home for sale priced over $1Million, and a half block away showed another home for $250K that was so close to an old school butcher (doing on site slaughter) that I almost gagged from the smell. I've been there at night and seen some of Chicago's biggest shots hanging out, then walked to my car and thought I was going to get carjacked. It's not for everyone, but Bucktown is a great place to live and is full of interesting folks.
Stephanie H.
An Extension Of Wicker Park

Bucktown is a small neighborhood in west Chicago immediately east of Logan Squareand north of Wicker Park. For all practical purposes, however, Bucktown is an extension of Wicker Park. In fact, several businesses technically located in Wicker Park have "Bucktown" in their names, and the two neighborhoods share a chamber of commerce: the Wicker Park & Bucktown Chamber of Commerce.

Bucktown's main dining and shopping corridor runs down Damen Ave. between Webster and North Aves. in an area most people probably consider part of Wicker Park, although North Ave. is the border between the two neighborhoods.

Reviews of Wicker Park are equally applicable to Bucktown. The hipsters, artists and yuppies who reside in or frequent Wicker Park will feel at home in Bucktown, as well. Those looking for cheaper rents may find Bucktown to be slightly more affordable, although the closest CTA El stop is the Blue Line at Damon. As a result, commuting by public transportation may be slightly less convenient from the northern part of the neighborhood.
Marianne L.
Buck Off

Often confused with Wicker Park, Bucktown lies just north of the hipster mecca and south of Logan Square. If you've gone north of well, North Ave, then you've arrived to the locally owned, artist habited, less pretentious hipster mecca's sidekick. But on a serious note, Bucktown houses some pretty great laid back areas and affordable housing if you're looking for that trendy feel without dropping big bucks. You'll seem even more hip to your friends. Its convenient to get to thanks to the reliable bus schedules and blue line nearby.

While the majority of the residents are students or young professionals, there is a sense of community and family as well. Many child oriented craft stores and activities are especially popular in the summertime.

What's awesome

charming, great restaurants and galleries
Liz M.
Hipsterific

In Bucktown, vintage clothing stores and head shops abound, and you can't throw a rock without it sailing through someone's ear spacer. The people here are arty, trendy, study film at Columbia or UIC, or have already put their film degree to use as a Starbucks barista or bike messenger.

Kidding aside, this is a clean, fun, safe neighborhood. It's on the pricey side but is less expensive than Boystown or Lakeview, and has tons of buses and el lines running through it.
Michael
Mix and match

Bucktown residents often feel sandwiched too tightly between Logan and Wicker Park. There isn't so much of an identity crisis as a best-of-both-worlds feeling. This nabe is mostly residential with plenty of locals who have grown up in the area their whole lives, but its "six-corners" is trendy enclave for drinking, dining and thrifting. This is where you find the hipsters, if you insist on calling people that, sure. The rents are already too high.
The northwestern quadrant is heavily working-class and Hispanic. Tons of flower shops, for some reason. There are small, family-owned grocery stores and a few representative big boxes for your convenience. If you look hard enough, you'll find (hallelujah!) real-life neighborhood dive bars in this nabe. Several bars hold revolving queer dance nights with usually great music that strive really hard to be a safe space for trans/gender-non-conforming folk.
Bucktown is a fantastic space on the west-side for students, artists, families and the boho crowd. It's got something for everybody.
beatrix f.
This neighborhood is so mixed, it even shares its locale with Wicker Park (next doorish—the two areas tend to blend together). Bucktown has many highlights, but one of the most wonderful things this neighborhood has to offer is a true mix of people: artists, lawyers, young kids, hipsters, middle and upper class families, business executives. It's an amazing place for people who celebrate how truly diverse people can be. That being said, a walk on the streets here is always a new experience. It's also a great place to take photographs—especially portraits. Bucktown/Wicker Park's one of the best places to get a drink as well. There's always a homey buzz here. Be smart and be safe though. As is the rule everywhere, don't go wandering around here in the middle of the night by yourself.