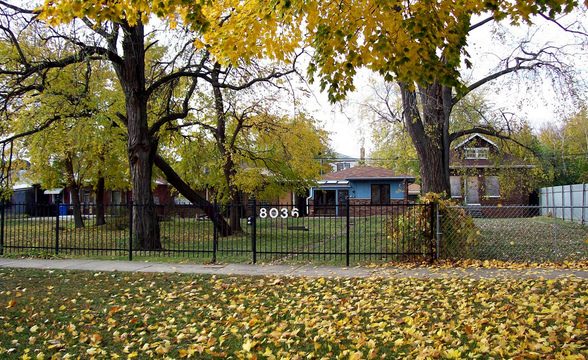 Chatham
Infomation
Chatham may be a typical suburban south side nabe, but it prides itself on being one of the best. This stable, solid, and jolly nabe enjoys a fresh commercial stretch that features fine dining and drinking establishments, small boutiques, and an array of commercial chains as well (Target, to name one). Among their bungalow homes, Chatham residents tend to keep strong and long-lived community ties. The smaller nabe of West Chesterfield lies within its borders.
Chatham, Chicago Data : Neighborhoods & Travel – Score out of 100
LOWEST ATTRIBUTES
Families 66
Shopping 50
Nightlife 50
Singles 50
Income 17
Chatham, Chicago Reviews
as good as the burbs may get
As far as atypical Chicago bungalow neighborhoods go, Chatham is by far the most ideal. Residents here seemed to have embraced suburban culture to a higher degree than other surrounding neighborhoods—lawns and streets always look nice here, and community events are always brewing.
Nat King Cole park's larger than a lot of residential parks, a great place to hang out. Chatham also has a few bars that keep relatively busy—nice nearby options for a night out.
All that being said, this neighborhood is a place for suburb lovers. If you're not incredibly fond of chatting with your neighbors daily, or if lawn mowing isn't a priority for you, you may want to look elsewhere.
Deb E.
Chatham
Chatham experienced a slower kind of white flight than many other neighborhoods on the South Side, and as a result valuable neighborhood institutions survived the transition. This may be why Chatham remains such a solidly middle class African American neighborhood today. Chatham residents are serious about organizing, and the neighborhood has many block clubs, a business association, and other community organizations. Crime has reportedly spiked in recent years, but the community is fighting back.
Several of the South Side's best restaurants can be found in Chatham—places like Izola's and Dat Donuts. I can't even tell you how great these two places are, you have to try them for yourself.
With the Red Line and several bus routes, public transit is easily accessible.
Ellis C.
nabewise