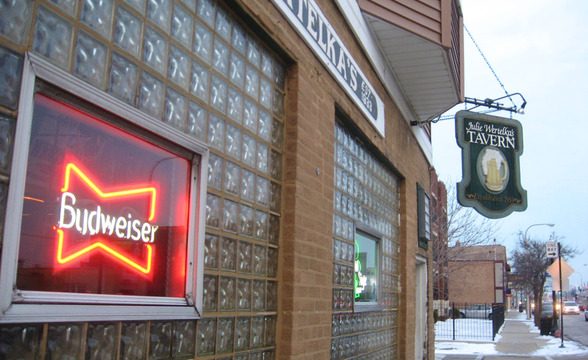 Clearing
Infomation
While Clearing got its name from a failed railroad scheme in the 1890s, the nabe today is unquestionably a success. Similar to Garfield Ridge to the north and in the shadow of Midway Airport to the east, this nabe has a reputation as a quiet (except for landing aircraft) and close-knit community. Clearing shows that being family-oriented and suburban nabe doesn't have to mean there's nothing to do. 63rd Street is home to a number of venerable neighborhood taverns and restaurants, the kind that get handed down for generations. Clearing is also home to the pocket nabe Chrysler Village.
Clearing, Chicago Data : Neighborhoods & Travel – Score out of 100
LOWEST ATTRIBUTES
Nightlife 50
Seniors 50
Shopping 35
Singles 33
Income 18
Reviews
Best Kept Secret In Chicago
Clearing is cool, safe, dirt cheap, and becoming increasingly hip… well, at least as hip as you can be with tattoos, vintage clothes, and kids. Anybody who forks over big $ to live in trendy neighborhoods (I refuse to say "nabe"… ewww…) is clueless. Plus, it has more bunnies than any other part of Chicago.
What's awesome
This neighborhood is quietly becoming a haven for 30-something artists and hipsters starting families.
Polski Punk dj night at Helen's is incredible. The Revolutionary Children's Circle at Lawler Park has been a big success. The street art scene especially along 63rd is booming.
What's not so awesome
Official neglect from the city which heaps funds and attention on areas near the Loop and Northside.
Agatha O.
cool pools in clearing
One of the most alluring parts of Clearing is its surprising number of parks and pools. While Chicago's relatively water-friendly all over, Clearing offers two parks with public pools. This makes it a great nabe for avid lap swimmers or families with little ones that want to learn swimming in a controlled environment.
Amanda M.
Clearing is a neighborhood by the airport with all the charm of a neighborhood by the airport.
There's
quiet spaces
single family housing abound
old neglected brick
airport noise
cool old school bars
public pools
a little grime
not much to look at
Karyn
nabewise