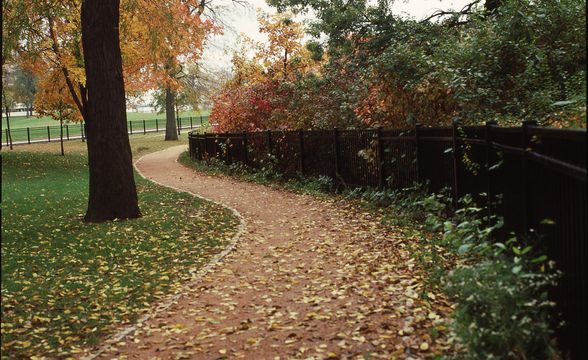 McKinley Park
Southwest side McKinley Park may be sleepy and residential, but it also boasts a prime location: you can breeze downtown in a mere 15 minutes on the orange line. Residents here praise their namesake park: large, grassy, uncrowded–it even has a duck pond! While food and entertainment are a bit lacking right now, a few restaurants and loft conversions are popping up, whispering good things about McKinley Park's future.
Data Neighborhoods & Travel – Score out of 100
LOWEST ATTRIBUTES
Seniors 19
Shopping 17
Singles 17
Dining 17
Income 11
Amanda M.
not much happening in mckinley

hmm, there is not much to do in McKinley park. I would say the one benefit of this place is that it's still inside of Chicago. if you're working in chicago and looking for a quiet, family-oriented place to live and don't mind that there's really quite nothing to do, check this place out. if you're employed in chicago's city center though, i may consider living some place else. This place is very suburban and while prices are affordable, they'd be much more so farther away from the city.
Alex N.
mcKinley park is quiet and cheap

A lot of folks new to chicago end up in this area—many of them stay for a long time, but it gives mckinley kinda this constant sense of flux, it's always changing a bit. This is definitely a suburb and has some nice suburban benefits (read: grass, a park), but it's not a happening place to be. It's a place for people looking to settle down and save a bit on rent. Restaurants/shopping/nightlife aren't really present here. If you live here, get your fridge stocked, you're cooking at home.

What's awesome

less expensive rent, still in city limits so you have public transit

What's not so awesome

really not much to do at all, feels a little unsettled
Liz M.
Sleepy, Blue-Collar, Diverse

McKinley park is the blue-collar, South Side answer to Ravenswood or Forest Glen: a little taste of the suburbs within the city limits. It's also a very ethnically diverse neighborhood, and you will hear everything on the street from Spanish to that classic Chi-cahhh-go accent.

Although there's nothing to do and parts of the area look run-down and seedy, its proximity to downtown and great public transportation makes McKinley Park real estate some of the best value in town. Ideal for a small family just starting out.
[/vc_column_text]
[/vc_column][/vc_row]
nabewise