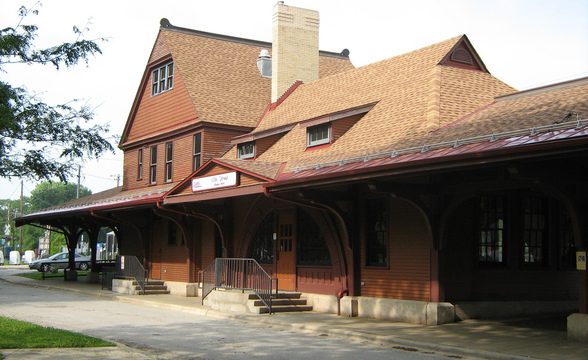 Morgan Park
Home to pocket nabes Kennedy Park and West Morgan Park, Morgan Park is located on Chicago's southwest side, just under Beverly. This quiet, residential nabe is one of Chicago's lucky few whose streets do not conform to the grid system. Modeled to feel like an English town, Morgan Park sports lovely curving roads and roundabouts. Small parks, quaint bungalow homes, and a number of antique and vintage shops make this nabe cute as a button.
Morgan Park Data
Lowest Attributes
Public Transportation 3.3
Morgan Park Reviews
Alex N.
Nana loves morgan park

This place feels grandmotherly—but in a good way? It's got a kitschy vibe, cute little houses, people that say 'davenport' instead of 'house.' If I grew up here, I'd prob. be bored as shit, but when I retire, I think I may check this place out.
Vickie W.
hello, adorable!

this place is very charming. older architecture and cute homes—it feels very homey, a litty ginger bready, very "come over to my place and have a tea party, oh whoops, you're 20 years late, but we love you anyway." I've heard mixed things about the schools here—some pretty good, some bad, which by means of simple mathematics means they're average. This seems like a fine place to retire to, it's got a lot more class than a lot of "suburbish" areas in chicago.

What's awesome

lovely little homes and a cute vibe

What's not so awesome

things are slightly run down. It's vintage-right?
Liz M.
South Side Suburb

Morgan Park is on the far South Side, and feels more like a suburb of Gary, Indiana than an inner-city Chicago neighborhood. The buildings are older and much more charming than in surrounding areas, if albeit a little run-down and the neighborhood is home to several highly-rated public and private schools. The population is predominately African-American.