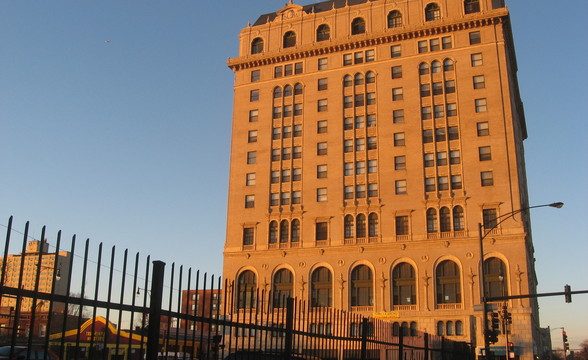 West Garfield Park
Infomation
West Garfield Park's proximity to downtown (just 5 miles from The Loop) has given it a much-needed rehab in recent years, sprucing up the area with new stores and restaurants where once the commercial elements had fallen into disrepair. An even mix of residential and urban, West Garfield Park's real estate is mostly single family homes, though a few new large condos have popped up as of late. With 2 well-maintained parks and its continuous refurbishing, West Garfield Park is definitely a nabe to watch.
West Garfield Park, Chicago Data : Neighborhoods & Travel – Score out of 100
TOP ATTRIBUTES
Blue Collar 67
Public Transportation 67
Singles 58
Green space 58
Parking 58
LOWEST ATTRIBUTES
Shopping 33
Safety 33
Seniors 32
Families 17
Income 6
West Garfield Park, Chicago Reviews
While West Garfield Park is growing in residents and businesses, this is only because the only way for this nabe to go is up. It really hit rock bottom this decade with the collapse of the housing bubble. There were over 170 foreclosures between 2006 and 2007. This would explain why housing is pretty cheap for this nabe outside of The Loop. It has a gritty, border-town feel to it, similar to what's expected in the south side of the city.
True, artists and young professionals are staking out lofts and apartments. There are plenty of fixer uppers here, and it would be wise, from an investment standpoint, to get in while the prices are low. Just be sure you're not looking to raise a family here, not for another few years, at least.
Gray H.
Gettin' Better, West Garfield!
West Garfield Park is a generally quiet neighborhood that's a bit on the shabby side, but definitely on its way to improving. While it does have some rough patches and some iffy crime statistics, its affordability, closeness to The Loop, and generally friendly residential make it a good starter place for young professionals that aren't exactly being paid 'professional' salaries. Bonus: a neighborhood park here does an outdoor movies in the park series during the summer—who doesn't love those?
Amanda M.
nabewise