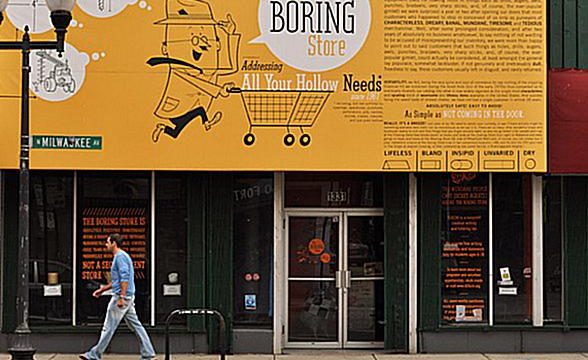 Wicker Park
A hustle-bustle nabe located northwest of The Loop inWest Town, Wicker Park is well-known as fertile grounds for creative go-getters. Often compared to NYC's Greenwich Village or SoHo, Wicker Park holds more art galleries, fashion boutiques, and music venues than office buildings, and has played home-base and backdrop to many a rock legend. With tiny cafes filled with especial culinary delights, festivals year-round, and private bookstores (remember those?), this rigorous nabe boasts character with a capital C. Travel is a breeze here as well—Wicker Park is served by buses and the blue line.
Wicker Park Data
Wicker Park Reviews
Marianne L.
Survival of the Hippest

I'll admit, for a while the allure of Wicker Park significantly decreased, but I think that was due to the fact that I spent every day (and night) there for a few months without actually living anywhere near there. After a few months hiatus, I've come to embrace the hipster mecca of Chicago once again. This is definitely a place to stroll down six points and pop into hole in the wall bookstores, bars and record stores that, let's face it, you've probably never heard of. Or you have, but you wouldn't tell anyone who hadn't.

Aside from the obvious "hipster" label, Wicker Park hosts a whole gaggle of artists, musicians and countless gallery shows as well as concerts all year long. The Flatiron studios particularly have a First Friday of every month in which the artists open up their space and one can wine their way through the maze of abstract expressionism to realist portraiture. Many local and well known bands breeze through Double Door and Subterranean, two of Chicago's concert venue gems.

Transportation options are pretty reliable as well with the Blue Line running fromO'Hare to Downtown right through the heart of Wicker Park. But if you really want to get acclimated to this environment, get a bike and join the hoards of commuters along Milwaukee. If you don't think you can dodge car doors speed through stop signs, you'll learn soon enough.

What's awesome

galleries, concerts, bookstores, nightly events, transportation

What's not so awesome

very loud late night, crowded
Melissa M.
Hip….sters

A lot of "hipsters" live, but that makes for good record stores and used book shops. We have many vegan places to eat.
Alison
Hipster Central

Oh Wicker Park, how I love and hate thee.
HATE: Hipsters abound in this larger neighborhood, from their tight pants to their funny hats and big glasses. I lived in Wicker Park for one year before moving one hood over, and though I love to visit, I wouldn't want to live here. Wicker Park is gentrifying into the next Lincoln Park, with food and drink prices on the rise (not to mention apartment prices) and the weekends are overrun with preppy party people. Pretension abounds on the weekends, so best to head out of the hood for better music and attitudes elsewhere.
LOVE: There are definitely things to love about the area – High Fidelity was filmed there, there are farmers market during summer months, and an eclectic mix of bars, retailers and restaurants. The Blue Line is a hop away and buses run quite late.
The clubs and music venues are also a highlight, with the Double Door and Subterranean to name a few. For great DJs check out clubs during the week, as many of the DJs spin at larger venues on weekends but play great beats at a lower price in WP during the week.
All in all, Wicker Park is a great place to visit, but I preferred to live close by for an easy escape.
Ryan
Delicious in Small Doses

Wicker Park is definitely on the way up. You can find some unique places to eat, great little boutiques, trendy nightlife spots and more hipsters than you can shake a stick at. During the day you can walk the streets and find local artists, do some shopping at small local places, and hopefully find a seat outside for some real tasty food. At night, the clubs and lounges are full of good looking folks and the other reviewers are right, you can find some damn good late night tacos (My preference is Flash Taco on Damen). Getting there from downtown is easy on the Blue Line but driving there is not nearly as fun. The big intersection of North, Damen, and Milwaukee can get so crazy Allstate even made a commercial about it.
Personally, I can only stomach Wicker Park for a few hours at a time. Don't get me wrong, it can be a fun place but it's just not my style. A lot of really interesting folks live in the area, but there are definitely too many people who think they're just a little too cool. There are too many hipsters who wear skinny jeans because it's trendy and people who act artsy to be cool. The nightlife is made up of clubs and lounges which can be fun if you're looking too get snazzed up, sit on an uncomfortable couch and meet some ladies or gents, but not nearly enough traditional relaxed bars for me. My scene is much more about watching a game at the bar and bs-ing with friends. If you're a person like me, I'd keep it as a place to visit. If I sound like a douche that should go back to Wrigley, Wicker Park might be for you.
Elizabeth G.
Music vs. Art

If you've ever went to any major shows in Chicago some of them have probably been held at either the Double Door or Sub T.
There are many trendy art studios, and places to shop.
One of my very favorite restaurants(Earwax), a vegetarian place, has the best black bean burger.
Mikhail M.
A walk through the park

Perusing shop windows and getting ice cream, following the trendy clothing stores, picking up a new shirt and some great local grub at Pontiac Cafe, known for their bleu cheese burgers, one gets a relaxed and extroverted view. The park is great for photographing people both ambulating through or for a head shot or modeling session. Conversation is easy to strike up, and one can sit in the sun watching the dogs go by and saying hi. Students find their way in from Bucktown and one can get to know someone both as a friend and maybe in time something more. It's easy enough to find you're way here from down town or the burbs on the Blue Line that drops you off right next to the best Tacos one can have on a New Year's Eve (speaking from experience here). Starbucks finds a home here, and is filled with wonderful people, but for those a little more international, Cafe Gelato on Division serves espresso and coffee with it's made-daily Italian Ice Cream that has it's own place in local lore. Speaking of Division street, Bar-B-Que, Mac's Pub and a sinful chocolatier guide you though dinner and into the night life. The bars are many in variety and offer great food and environments. Heading up Damen avenue one can find the best outdoor patios with a safe walk home for those that live there. After the day and night have shut down, morning can find you at Hollywood Cafe, a 24-hour gig on Ashland and North with Chicken and Rice soup to die for. North Avenue holds the cleaner streets and east of 90 tends to be slightly run down, but leads into the pleasant Sheffield and Lincoln Park areas, and is coming up. There is a Home Depot, good selection Cold Stone Creamery.
Trasee H.
Oh Wicker Park

Wicker Park is the place you wanna hang out and eat, but not drive to or reside in. (Did I just end a sentence with a preposition) Full of bars and decent restaurants, I find my favorite time to walk the streets is between the hours of 7PM and 2AM on ANYgiven night. Weekend partying only It works for that too.

The shopping isn't half bad either.

It's an easy neighborhood to get too. Plenty of CTA (el and buses) to get you around. Driving there? I wouldn't suggest it.
Stephanie H.
Hipsters, Artists and Yuppies, Oh My!!

Your ironic t-shirts, paintbrushes and Baby Einstein dvds will be right at home in a closet in this nabe. Once a blue-collar-only zone, Wicker Park attracts hipsters, artists and yuppies alike with its eclectic mix of funky eateries (and drinkeries!) and posh boutiques.

At the hub of Wicker Park (the intersections of Milwaukee, North and Damen Aves.) is the Damon Blue Line stop, which makes this nabe a great choice for the car-less (whether by economic necessity or environmental choice). During rush hour, however, be prepared to get to know your train-mates intimately, as the Blue Line gets full before the Damon stop. If you prefer to exercise your twin oxygen engines, the neighborhood is a short bike ride to the loop. But as they say, if you drive parking can be a stitch. Residents can apply for permit parking; visitors can get lucky.

Wicker Park has a few pricey-but-convenient boutique groceries (i.e., Olivia's, Goddess and the Grocer), but if variety is your fetish, just hop on the North Ave. bus for a five minute journey to one of the largest Whole Foods stores in the country. It's the EPCOT of Whole Foods, complete with a round-the-world style food court.

If climbing real estate prices in this area are too rich for you, you can nonetheless get your eat and drink on here. Some of the hottest spots in town call Wicker Park home: The Violet Hour bar (named one of the best bars in the country by Esquire); Big Star (hip taqueria by Paul Kahn, of Blackbird and Publican fame); and Spring (consistently one of the top-reviewed seafood restaurants in the city), to name just a few.
Sean M.
Wicker Park,

Are you into music? Are you into fashion? Hey! We should date. Wicker Park, while still very new to me, has grown on me as being one of my favorite neighborhoods to walkabout.

Wicker Park is pretty much the Williamsburg of the Midwest, and I embrace it. Walking down the street, you can feel the creativity in the air. This has been the hipster haven, but is vastly becoming filled with young professionals. Just wandering down the street, you are bound to find artists, fashionistas, musicians, tattoos, and the cute, young artsy couple.

The area is fast becoming a hot spot, so that means higher rent prices, but still reasonable compared to other neighborhoods. Although parking isn't too hot, Wicker Park is easily accessible from the blue line, but driving around can be hectic, as there is about a six way intersection.

If you consider yourself young and hip, Wicker Park is the place to be, and this realization will occur after one visit.