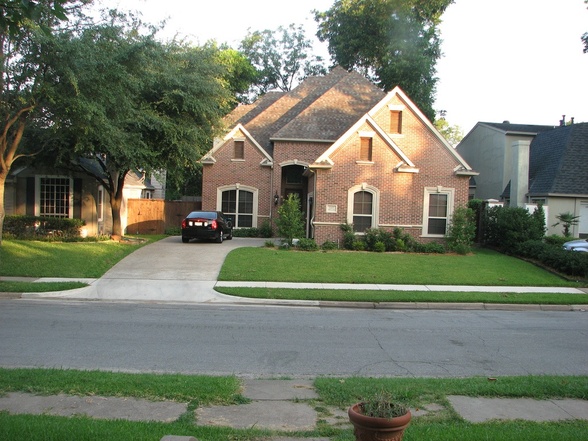 Cochran Heights
by nabewise
A tiny nabe in East Dallas, Cochran Heights is almost an exact replica of its neighbor Vickery Place—without all the funky restaurants and shops on Knox-Henderson Avenue. This nabe also has a few more apartments sprinkled throughout it. Like Vickery Place, it has a charming blend of bungalow-style homes where friendly residents dwell. This nabe also has a fantastic location: it's close to Downtown, Highland Park, and Lower Greenville.
Cochran Heights Data

Lowest Attributes
Public Transportation

5.0
Cochran Heights Articles and Reviews
super cute place that's great for everyone (too good to true, right?!?)
adorable neighborhood—the character here is incredibly welcoming, eclectic, i think that most people that move here would be very happy. it's quiet enough to be peaceful, but close enough to action to not be boring. there's also an authenticty here that i really like: housing restrictions have prevented developers from building obnoxious mansions, so everything still feels very adorable (and accurately sized!) here and always will.
i feel like im hearing about this place everywhere—i can see it becoming more popular (and more expensive!) soon
Anita M.
Positively cute
Cochran Heights is a small, cute nabe tucked away among flamboyant Oak Lawn, quirky Vickery Place, and suburban East Dallas. Though Cochran Heights is a bit more low-key than its surrounding nabes, it's still a wonderful place to live. Adorable little cottages, shaded front lawns, and a local park make this a perfect home for singles and families alike. Everything is within walking distance – nothing like an evening walk along Henderson and stopping at your favorite restaurant for dinner! The only bummer is that the freeway is also right next door, and the sound of rushing traffic detracts a little from the quiet, charming atmosphere.
What's awesome
Walkable, diverse, and the houses are fun to look at 🙂
What's not so awesome
Freeway noise/pollution 🙁
Paige T.