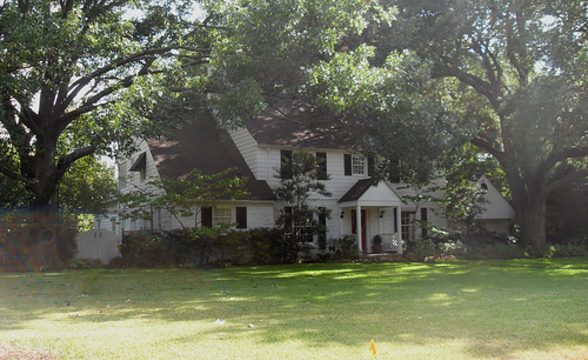 Devonshire
Devonshire is a small pocket neighborhood in the Park Cities area. With hush residential streets populated by massive modern homes, the area feels pleasantly secluded despite its location in the bustle of North Dallas. Nearby shopping centers offer charming local restaurants and an abundance of parks make this neighborhood ideal for the outdoorsy type. If you're looking for charm and seclusion, Devonshire might just be your place.
Lowest Attributes
Public Transportation 3.8
Devonshire Reviews
Paige T.
Safe, quiet, elderly

This is a quiet nabe with plenty of older residents and families. People here are crazy about safety – not that this is an area with much crime anyway, but crime watch organizations and extra safety patrols keep it extra safe.

Houses are a lovely mix of smaller cottages and large estates. I think the ideal area in this nabe is the southern portion, near Lovers Lane. How great to be able to live within walking distance of the Inwood Theater and awesome restaurants like Rafa's! No matter what though, getting around is easy. The tollway gets you to Downtown in a matter of minutes, and the Northwest Highway makes it easy to get to the airport or the lakes.

What's awesome

Safe and close to cool places on Lovers Ln.

What's not so awesome

Kind of lacking in local parks and schools…so maybe not the best place for families
Samuel A.
Highland Park, more or less.

Sporting some of the bigger homes in Dallas, Devonshire is a beautiful, tree-lined set of streets nestled snugly next to the Tollway. The home are massive and resultantly expensive, but the area is charming and filled with mildly pleasant families and emptynesters.
nabewise