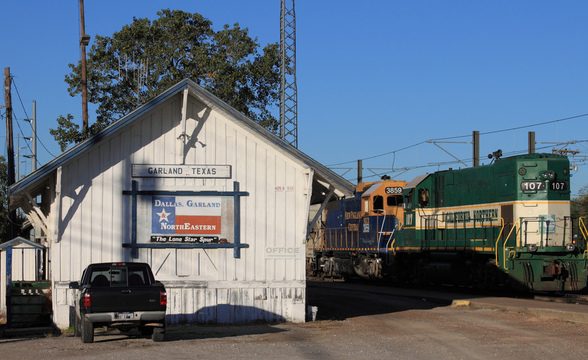 Garland
Garland is simply huge. It's one of the largest towns in the Dallas metro area, and contains everything you might find in the city proper: entertainment venues, cultural attractions, universities and a central business district. Garland may not offer the same level of cultural appeal or glitz that Dallas does, but its abundant amenities and historic suburban charm make it quite the fine place to call home.
Garland Data
Lowest Attributes
Public Transportation 4.8
Garland review
Steve R.
Nicer toward the middle

Garland is a large city northeast of Dallas proper, one of the biggest cities in the state. Though sprawling, it looks like the kind of town you'd stop in while on a cross-country road trip, which is actually not that unlikely. Several major highways and railroads pass through Garland, as well as the DART blue line.

Garland is an interesting mix of modern development and classic American suburbia. The downtown village is pleasant, while surrounding areas can be both industrial and residential. Many new apartments and condos have gone up over the years, so whether you desire a contemporary living space or a cozy country cottage, Garland has a home for you.

What's awesome

Variety of living options, nice central downtown area

What's not so awesome

Suburban/rickety outskirts
Samuel A.
True thoughts.
It's Garland. It's way the hell out there.
nabewise