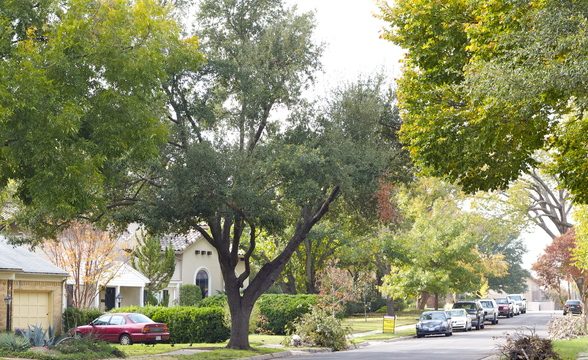 Glencoe Park
Infomation
Glencoe Park is a tiny nabe nestled between Central Expressway and Lower Greenville. The styles of houses are like those in Lakewood and Ridgewood Park—a perfect mix of quaint cottages and humble homes. With a walking trail, picnic tables, tennis court, basketball hoops, football field, and soccer field, the park (also called Glencoe Park) is the perfect spot for residents to enjoy quality time with friends. Glencoe Park is the perfect fit for those wanting a taste of Lower Greenville, but without the nighttime buzz from its frequent partygoers.
Data : Neighborhoods & Travel – Score out of 100
TOP ATTRIBUTES
Parking 83
Pet friendly 83
Clean 83
Empty nesters 77
Shopping 75
LOWEST ATTRIBUTES
Green space 50
Public Transportation 50
Singles 50
Income 47
Families 0
Reviews
Highly desirable nabe
Glencoe Park is a highly desirable area for many reasons:
1) The location is ideal. Lower Greenville and University Park are a few minutes away, while the nearby Mockingbird Station and I-75 take you straight into Downtown.
2) The park is a local favorite, perfect for families, joggers, and the Harlequins rugby team.
3) Houses are very nice, ranging from new townhomes to quaint cottages.
4) The neighbors are friendly and welcoming – there's a great community vibe here.
Glencoe Park is the perfect blend of peaceful living and local activity, ideal for residents of all ages.
What's awesome
Excellent location, great park, friendly neighbors
Steve R.
Glencoe Park's Park
Glencoe Park – it's in the name. A great attraction of this nabe is just that, the park! It's a family friendly place where you will see mom's and kids at any time of the day. It has everything a neighborhood park could ask for – shady trees for the picnic going type, fields for soccer or football, and trails for dog walking.
So it's quite obvious why this nabe tends to attract young families. Modest homes and the fab park are just the perks that entice the new parents that tend to live here.
What's awesome
The great park; small, affordable housing; family friendly vibe
AND it's right next to Mockingbird Station – with awesome shopping and restaurants!
Meredith L.
nabewise