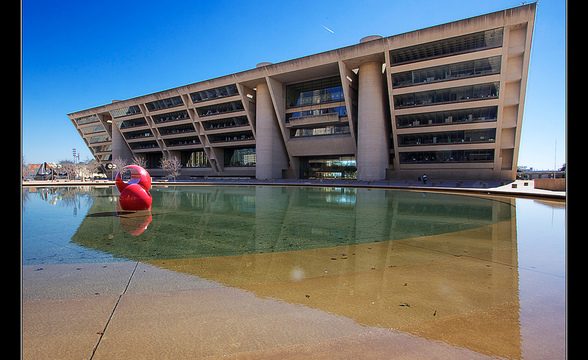 Government District
The streets of the Goverment District rumble with the traffic of municipal business by day, but are quiet come sundown. Filled with a mix of big government buildings, this nabe has a strong professional vibe. If you find yourself working for the city, or just desiring a quieter slice of downtown, the Government District may be the place for you
Government District Data
Top Attributes
Public Transportation 5.7
Government District review
Meredith L.
Home of the Turkey Trot

The only reason I know this nabe is because of the Turkey Trot. What the heck is a Turkey Trot you may ask? It's an annual race through downtown Dallas that takes place on Thanksgiving Day (hence the turkey). And it has been going on for 43 years!

This nabe is where the race begins and ends. So every Thanksgiving morning, it's full of a whole lot of people high on endorphins! Not much of a nabe to live in, but it sure is an exciting place around turkey day.

What's awesome

What's not so awesome

The living space (if any) is highly limited. Not the best place to live
Samuel A.
Nope.

Victory Park, downtown, and Deep Ellum are close by and nicer places to live. Why bother with here?
nabewise