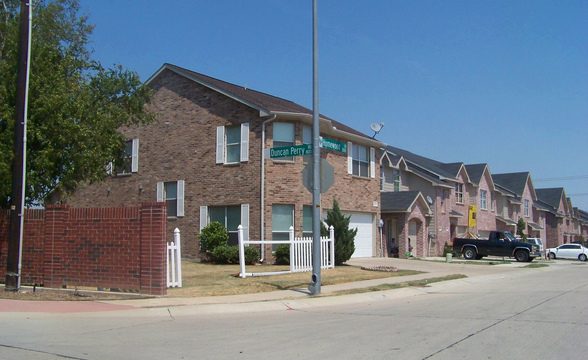 Grand Prairie
Located far from the center of Dallas, Grand Prairie is home to wooded suburbs and a quaint historic downtown. Many residents of the Dallas metro area associate Grand Prairie with the Nokia Theater music venue and Lone Star horse track–both bring a fair amount of traffic to the area on weekends. Residents of this town are friendly and the general vibe is one of comfort and tranquility.
Grand Prairie Data
Lowest Attributes
Public Transportation 2.5
Grand Prairie Review
Paige T.
Large nabe with a small town feel

It's true that I've only ever been here to go to the Nokia, er Verizon Theater. But for residents of Grand Prairie, this large town ("grand" indeed) is quite a nice place to call home. Everyone seems really nice and there are lots of family-friendly events held throughout the year. Downtown has plenty of dining and shopping options, as well as the awesome Uptown Theater (vintage theaters ftw!). Those who enjoy a pleasant day outside can visit Mountain Creek Lake or one of many parks surrounding Joe Pool Lake. For a suburban town outside of Dallas, there's quite a bit to do in Grand Prairie!

What's awesome

Cool downtown, parks, lots of family friendly activities

What's not so awesome

Housing varies, but some areas are kind of old and in need of fixing up
Samuel A.
Far, Far Away.

You typically only visit Grand Prairie for a concert at the Nokia Theatre. It's way the hell out beyond Dallas and there's not much else to do there besides see a show.
nabewise