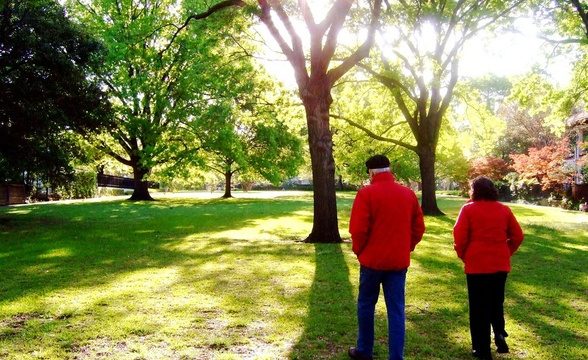 Greenway Parks
Infomation
Greenway Parks is a highly sought after nabe with huge green trees that shade the many upscale homes. Although this nabe is most known for its elegant English-style houses, travel west and you'll find smaller—yet still charming—cottages. What unites this community is the down-to-earth nature of the people. It's common to see residents walking their four-legged friends or chatting with neighbors. Greenway Parks is also conveniently situated between prestigious Highland Park and the Love Field Airport. Prime location and charming older homes attract many residents to this nabe.
Greenway Parks, Dallas Data : Neighborhoods & Travel – Score out of 100
TOP ATTRIBUTES
Empty nesters 93
Safety 88
Parking 88
Seniors 78
Quiet 75
LOWEST ATTRIBUTES
Nightlife 50
Singles 38
Public Transportation 38
Shopping 38
Families 25
Greenway Parks, Dallas Reviews
Hidden Gem.
Greenway Parks is truly a hidden gem in the Dallas area. Most people would never expect to find immaculate homes right near Love Field Airport…but they're definitely here.
Beyond the nice houses is a general lushness of life. Because of the rampant affluence here, the area's vibe is admittedly highfalutin, but also approachable.
As the site's description said, this is one of Dallas' most desired nabes, due to its location (almost every hotspot in the city is a 10-minute drive from), scenery and general quality of life.
Dean B.
Wealthy, but not extravagant
Greenway Parks – kinda sounds like a fancy suburban nabe from the northeast. And it looks like it too! This nabe is full of cute cottages and beautiful trees that turn orange and red in autumn. People here definitely have money, but houses aren't ridiculously huge and fancy like Preston Hollow (well, only a couple are). Community members are quiet but play an active role in keeping up the neighborhood. And lots of amenities on Lovers Lane are only a quick drive/walk away!
What's awesome
What's not so awesome
It's right next to the airport, so noise might be a problem. Also, with a name like Greenway Parks, you'd think there'd be more parks here!
Paige T.
It's in the name – Greenway Parks. When I think about this nabe, I think money and lush green lawns. You'll find loads of big houses with lawns filled with well manicured flowers and antique trees. One of the best features of this nabe is the long strip of green grass that separates two rows of houses. The residents that get to live in those homes are lucky, as it's the perfect place to stroll for a leisurely walk.
Once you move here, you don't want to leave. And that's a philosophy that many of the residents live by. They find a home in Greenway Parks and never leave. Because of that, it's a group of tight-knit residents that have a love for their home and community.
What's awesome
Lots of greenery! Elegant homes. Great community. Good mixture of families with young children and older empty-nesters.
What's not so awesome
The local high school, Hillcrest High isn't the best public school to attend.
Meredith L.
Mixin'
Most people hear "North Park" and think of the similarly named shopping mall. The area has a reputation (rightly) for luxury and wealth. The homes are nice, the restaurants are nice, the people are more or less nice.
Actually, the homes are kind of massive. Seriously, they're just huge.
North Park is quiet at night and mildly bustling during the day. Week days are its busiest times as the schools are filled and the residents drive to work.
The North Park mall is packed on the weekends but empty during the week – in either case, some of Dallas' best fashion stores are here. The Frontiers of Flight Museum is a pretty neat way to spend an afternoon.
North Park's rad for sure, but it's exclusive and huffy, as all wealthy nabes tend to be.
Samuel A.
nabewise