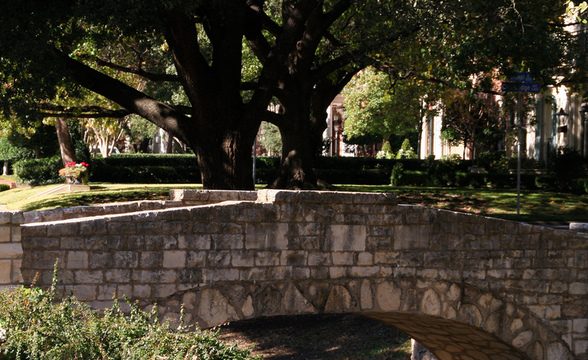 Highland Park
Infomation
Highland Park is simply immaculate. With pristinely maintained homes and the lush sprawl of nearby Southern Methodist University, this area of Dallas ranks among the city's most picturesque. A bevy of local shops and restaurants combined with easy access to downtown make this nabe unparalleled in convenience. For both residents and visitors alike, Highland Park is truly one of the best nabes in Dallas.
Highland Park, Dallas Data : Neighborhoods & Travel – Score out of 100
LOWEST ATTRIBUTES
Parking 71
Seniors 71
Nightlife 50
Singles 33
Public Transportation 33
Highland Park, Dallas Reviews
Gold, Standard.
Money money money money money money money.
Highland Park is gleaming, pristine, exclusive suburbia. It's a buzzing hive of WASPs. Old money, fancy public schools, immaculate homes. Sandwiched between the plainer suburbs of the north and the mixed grittiness of downtown, Highland Park is the benchmark of wealth in the metroplex.
The streets are clean, the homes are huge, and the people are mostly nice (but watch out for the occasional irate soccer mom). If you can afford to hop aboard this gravy train, you are guaranteed a charming (but highly exclusive) neighborhood.
What's awesome
What's not so awesome
High prices, the occasional snotty neighbor, keeping up with the Joneses
Samuel A.
The American Dream
BMWs, Mercedes, Porsches, oh my! From the young trust-fund yuppies to the established and respected old geezers, this neighborhood is where the financially blessed call home.
Highland Park may well be the epitome of the American Dream. Consisting of predominately white families, this area is teeming with beautiful homes, bright green lawns, nike short-wearing mom's walking freshly groomed dogs, boutique stores, and delicious local restaurants.
What's awesome
Highland Park Schools – It's no secret that the Highland Park schools offer wonderful educations with warm and caring teachers. Many families will relocate to the area just to attend such wonderful public schools.
Parks/Running Trails – Around just about every corner is a perfectly manicured park with playgrounds, soccer fields, fountains, and jogging trails.
Safe Neighborhood – The slow speed limits and prevalent police cars make this neighborhood a safe haven for families with active children. You'll often find children freely walking to their favorite hamburger joint or ice cream shop without any fear of crime.
What's not so awesome
High-priced Real Estate – You get what you pay for. A safe, family-friendly, inviting neighborhood with schools the rival many private schools in Dallas. But these perks do not come at a cheap price.
Meredith L.
nabewise