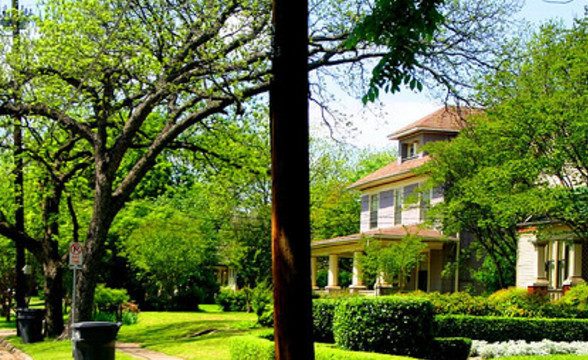 JUNIUS HEIGHTS
Infomation
Junius Heights wins the prize for being Dallas' largest historic district. It's obvious why residents take such pride in showing off their charming houses at the annual home tour—this nabe was named one of This Old House's "Best Old House Neighborhoods of 2010." Residents dwell in a diverse mix of Craftsman, Prairie, and Tudor style homes. Junius Heights is also enchanting because of the small-town, front-porch community that calls this nabe home. This endearing group of residents is quick to welcome active newcomers who appreciate the vintage beauty of this nabe.
JUNIUS HEIGHTS, DALLAS Data : Neighborhoods & Travel – Score out of 100
TOP ATTRIBUTES
Parking 83
Community 83
Clean 75
Safety 67
Pet friendly 67
LOWEST ATTRIBUTES
Public Transportation 38
Dining 33
Income 21
Shopping 17
Families 0
Junius Heights, Dallas Reviews
Stop by for a home tour
Entering this neighborhood feels like a step back in time – Junius Heights is full of historic architecture and charming 1920s houses, with a friendly, old-fashioned community to boot. Dating back to 1906, this nabe is known for its Craftsman and Arts/Crafts style homes, which have been very well kept over the years.
This is a perfect nabe for afternoon strolls and peaceful evenings. Local parks and high-performing schools attract many families, while apartment options appeal to young singles. The Garden Cafe is a popular meeting spot, and many of Lakewood's landmarks are within walking distance.
What's awesome
Unique historic homes, active community, good nearby schools
Steve R.
There's no better way to describe this nabe than charming. Almost every house has a front porch where homeowners sit out and enjoy a nice afternoon glass of tea. It's also a great way to catch up with their neighbors. Seems too perfect right? Nope. That's why This Old House added this nabe to it's best neighborhoods to live in. The houses may be small, but they have lots of character. It' in homes like these where the old wood floors can't help but creak when you walk over them.
What's awesome
Old homes with lots of character, Front porches, Friendly Neighborhood Pride
Meredith L.
nabewise