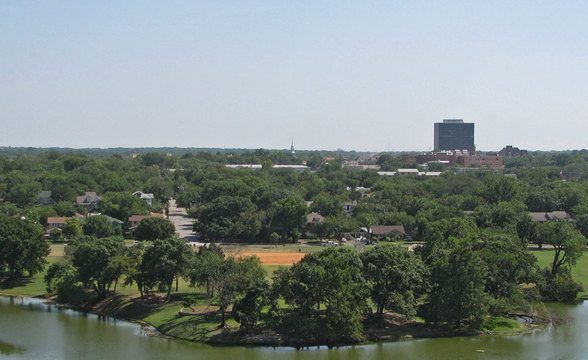 Lake Cliff
An oasis in Oak Cliff's concrete spread, Lake Cliff offers a remarkable glimpse into historic Dallas. The area's eponymous park was initially constructed in 1906, making it one of the city's oldest recreational spots. This nabe's focus point is the Lake Cliff Tower, which was recently converted into high rise apartments. The area exudes cool without being unapproachable, and is sure to pick up in popularity as the Trinity River becomes Dallas' new hotspot.
Lake Cliff Data
Lowest Attributes
Public Transportation 3.3
Lake Cliff review
Paige T.
Modest yet desirable

I've only ever been to the Lake (it rocks!) but it's my understanding that this is one of the nicer areas in Oak Cliff. Er, that is, it's an area where you don't necessarily have to watch your back all the time.

This is a largely Hispanic neighborhood, a community where neighbors know each other and families get together over the weekends. There's a wide range of houses – some bungalows and apartments are uber cheap, but others are pretty large and a bit more pricey. The park is a local favorite, and for good reason. It's a perfect place to take the kids, go for an evening stroll, or engage in a basketball game. The lake offers some stunning views of nearby historic buildings. Definitely worth checking out if you're in the area!

What's awesome

the park/lake, close knit community, affordable

What's not so awesome

can be dirty/rundown in areas
Samuel A.
Green.

Situated in north Oak Cliff, Lake Cliff is an odd bastion of green in the otherwise urban area.

Lake Cliff Park is lush and comfortable, and the namesake body of water makes for a pretty sight on an afternoon stroll.

Removed from downtown but close enough to be convenient, Lake Wood is a cheaper alternative to Cedars and Victory Park if you're looking for urban living.
nabewise