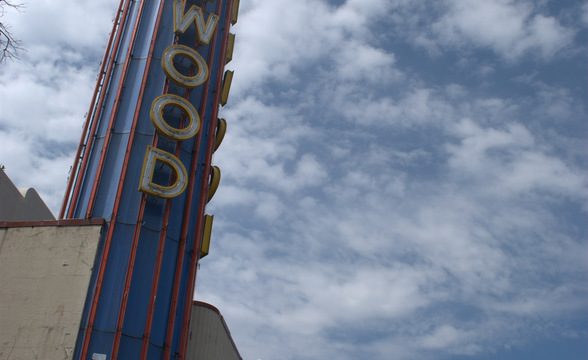 Lakewood
As one of the nabes bordering White Rock Lake, the neighborhood of Lakewood has a reputation for luxury, prestige, and character that simply can't be beat. The restored Lakewood Theater is the centerpiece of this nabe, and around it is a constellation of bars and restaurants populated by fascinating locals. Even the large-scale chains (like Starbucks) are filled with charming eccentrics. Though it doesn't bustle with the fervor of Lower Greenville or the fury of Downtown, Lakewood is certainly not deserted come the weekend.
Lakewood Data
Lowest Attributes
Public Transportation 2.5
Lakewood Reviews
J R.
Lakewood is family friendly, great schools

A small town in the big city. Generations attending the same schools. Big houses, little houses, expensive in Lakewood Proper but affordable duplexes and apartments on the edges. Eclectic independent shops and restaurants.

What's awesome

Public secondary schools offer International Baccalaureate, the only certified schools in Dallas: J. L. Long Middle and Woodrow Wilson High School (only high school in the nation with two Heisman winners).

What's not so awesome

It's getting more expensive.
Steve R.
Laid back (expensive) living

Lakewood has a reputation for being wealthy yet cool, which I think is a pretty fair description. This nabe's scenic residential streets boast spacious country homes and lush trees, making it an ideal home for families and empty nesters. Yet there are attractions for all ages here, such as the historic Lakewood Theater, Dallas Arboretum and Botanical Gardens, and some of the most noteworthy restaurants in the area (Angelo's Spaghetti House is a favorite).

Of course, proximity to White Rock Lake is perhaps this nabe's greatest asset. The lake is a perfect destination for bikers, joggers, and nature lovers. Plus, it's only a 10-minute drive from Downtown Dallas, making Lakewood both a scenic getaway and a convenient suburb to the city.

What's awesome

Safe, good for families
Plenty of recreation at the lake
Convenience to Downtown

What's not so awesome
Meredith L.
Love for Lakewood!

If I could pic another nabe to live in, it would be Lakewood. It's charming, unique, has a strong sense of community, and bursting with creative people.

You can find just about any size home in Lakewood – teeny tiny or enormous! But each home has a sense of character and history. They share a similar look as theLake Highlands nabe, yet with more artistic flare. It's also in a safer area.

Lakewood often has some art, food, or community festival going on in their small shopping center. They host many of those events in that area, right by the famous Lakewood Theater (that has been around for forever!). That's when you will see the Lakewood Residents exploring, laughing, and enjoying each other's company.

What's awesome

Tight knit community
Lots of wealthy, artistic people
Samuel A.
Hip Prestige

The homes are some of the most expensive in Dallas, but the people are beautiful, the scenery is charming, and it's close to downtown. You will most certainly get what you pay for here.

What's awesome

The Lakewood Theater shows vintage films and occasionally has live acts. Bars are some of the best in Dallas, populated with all kinds of characters.
nabewise