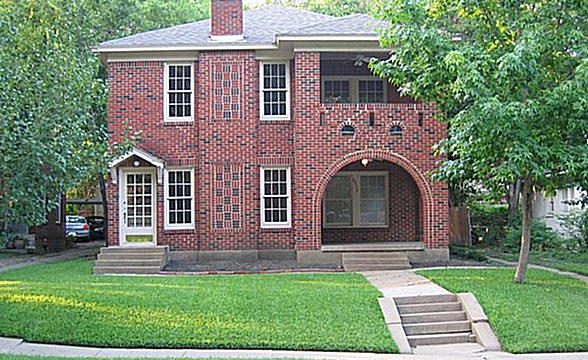 Lakewood Heights
Nestled in between Lower Greenville and Lakewood, Lakewood Heights is a nabe filled with tight-knit residents. Whatever your interests may be—whether it's chatting with neighbors at a pool party or discussing the latest idea to improve the nabe's Tietze Park—this community offers an event to suit each resident's hobby. Lakewood Heights also embraces a colorful bunch of homes in Prairie, Tudor, and bungalow styles.
Lakewood Heights Data
Lakewood Heights Reviews
Paige T.
Adorable little residential patch

Awww, Lakewood Heights is just adorable. I love the old (super well-kept) houses in this area, especially the cottages with steep roofs that look right out of a fairy tale.

This is a popular nabe for young graduates in their 20s and 30s. There are also some families and middle-aged folks too (Tietze Park = great for kids). True, you gotta have a bit of extra money to buy a home in this area, but if you can afford it, this is a downright great neighborhood with cool people and proximity to the coolest spots inLakewood!

What's awesome

Quiet but friendly, awesome houses, good location!

What's not so awesome
Meredith L.
Charm of New and Old

There's lots of little neighborhoods around Lakewood, and this is another one. It's sweet, simple, and has that great community bond often found in Lakewood. Sometime's it's hard to justify paying $400,000 for a small, old home. But it's really the location, friendly neighbors, and eclectic vibe you are buying.

This nabe also has newly built homes sprinkled throughout. It's sad when people decide to do tear down the old homes. But when they do, they still manage to build beautiful homes that fit in well with this older nabe.

What's awesome

Great location and friendly community
nabewise