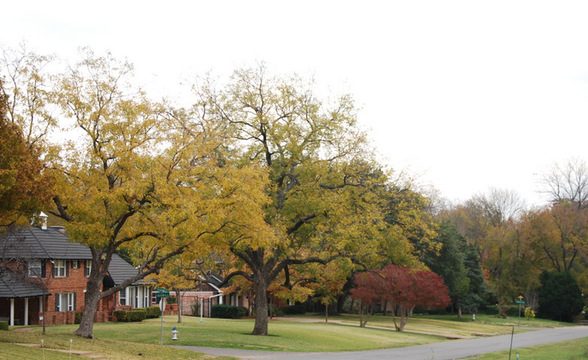 Lochwood
Bordered by Old Lake Highlands and Lake Highlands, Lochwood is a delightful nabe nestled in East Dallas. With a plethora of vines, creeks, and mature trees, this nabe is perfect for nature walks or leisurely bike rides. For the adventurous at heart, the winding creek serves as an ideal spot to hunt toads, watch for birds, and soak up some fresh air. However, if reading indoors is more your style—Lochwood has a newly renovated library that will delight any bookworm. One thing's certain: Lochwood's residents are here to stay. It's common to find folks that have lived in their lovely ranch style homes for many generations.
Lowest Attributes
Public Transportation 3.3
Top Lochwood Review
Samuel A.
Normal folks

The homes here are small, single story numbers that line very typical American neighborhood streets. Unlike other nabes that border White Rock Lake, affluence is not in abundant supply here – the typical Lochwood resident is an older couple of average means.

You don't see much spillover from east Dallas here, so the nabe feels all in all safe. Its proximity to the lake means that you will never be at a loss for recreation, and nearbyLakewood offers some compelling options for dining out and nightlife. Plus, downtown is only a few minutes away.

Lochwood is an excellent place for someone who wants to enjoy the vibe and character of the White Rock area but doesn't want to throw around the cash for a water-facing estate.
Paige T.
Go for a refreshing stroll

Lochwood is a laid-back area with lots of families and older folks. White Rock Creek and proximity to the lake make this a great place for those who enjoy regular walks and natural scenery. The local park is beautiful and so is the area around it! – full of lush trees and sprawling grass.

You'll find pretty much everything you need on Northwest Hwy or down along Garland, including lots of chain stores and food joints. Houses in Lochwood are older, midcentury style that tend to match the elderly population. The homes here aren't the most exciting, but the residential streets are well kept and everyone's friendly.

What's awesome

Laid back, pretty scenery, convenient park!

What's not so awesome

Experienced some grit in the past, and I've heard bad things about the Lochwood Apartments
Meredith L.
Lochwood's got a cool creek!

Growing up I practically lived in a creek. What better way to explore nature, take a break from technology, and let your imagination go wild! Because of the awesome creek, this nabe is the perfect place to raise a family. After all, the little boys (and girls) of the family will love the creek that winds through this nabe. It's also a nice scenic view for all your stroller-walking moms!

Most of the families in this nabe make average incomes and send their kids to public schools. It's also common that the mom's are highly involved, stay-at-home moms. All in all, it's a great place to move to start a family.
nabewise