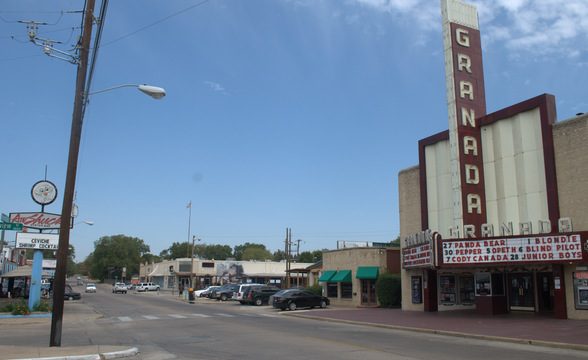 Lower Greenville
Infomation
Although Dallas has recently garnered some extra hipness, Lower Greenville has always been one of the cooler parts of the city. Within its borders lies one of the area's best vintage clothing stores, as well as numerous bars and restaurants that can satisfy the most eclectic of tastes. Anchoring the area is the Granada Theater, a movie house-turned-music venue that hosts both local acts and headlining indie bands. With close proximity to Central Expressway and the DART train, Lower Greenville is both a fun destination and a great place to live.
Lower Greenville, Dallas Data : Neighborhoods & Travel – Score out of 100
LOWEST ATTRIBUTES
Quiet 38
Families 25
Parking 20
Empty nesters 16
Seniors 6
Lower Greenville, Dallas Reviews
Good music and stylish people
Imagine the music scene of Deep Ellum – now take away the Downtown backdrop and infuse even more hipsters into the mix, and bam – you've got Lower Greenville. This nabe is one of the hippest (if not the hippest) places in Dallas. Just take a look at the lineup: Urban Outfitters, Buffalo Exchange, Whole Foods, and the famous Granada Theater (home to some great live music). Along with a slew of bars and restaurants, these places have cemented Lower Greenville's reputation as trendy hub for nightlife and entertainment.
Lower Greenville has plenty to offer on the residential front as well. It's one of those neighborhoods that encompasses several others – you've got Glencoe Park, Vickery Place, and the M Streets, which consist of small cottages and bungalows, perfect for recent college grads (and there are a lot) or young families. Things get a little more mainstream on Mockingbird Lane – lots of modern apartments, gyms, restaurants, a Starbucks, etc. Overall, whether you're looking for indie entertainment, awesome local food, or name brand shopping, Lower Greenville is the go-to nabe.
What's awesome
Hip, trendy, an "all in one" kind of nabe
Steve R.
Where The Party People Are
Lower Greenville is the definition of hipster. Walk down any street in this nabe, and you will see someone with lots of tattoos, a guy wearing tight jeans, and a chick rockin' a beret. And then you will see a mini cooper whiz by.
This is one of those nabes where you just have to describe it as "cool." During the day there are funky residents walking up and down the streets or enjoying a meal outside on one of the many restaurant patios.
But at night, THAT'S when Lower Greenville really comes alive. It's party central forSMU students, young professionals, and college drop-out hipsters.
Oh and when St Pattys day rolls around, these nabes bust out the beer and cheap necklaces to celebrate the ultimate party holiday. It feel's like you are in New Orleans on Mardi Gras.
What's awesome
great restaurants, cool vibe, diverse (and funky) group of people, lots of bars, rad theater that hosts small, intimate concerts (for cheap!), and huge St. Patty's day parade
What's not so awesome
sometimes sketch late at night – unsafe for the the conservative bunch!
Meredith L.
Hip Mecca
"Hip" is something of an up-and-coming term for Dallas. The 214 area code is not as accredited amongst the hipster set as much as Austin, but the north Texas area is gradually beginning to snowball in coolness. If this quickening in appeal has an epicenter, it would most certainly be found on lower Greenville.
A vestige of old Dallas, lower Greenville is something of a gathering place for the city's twenty somethings (and yes, hipsters). The area's core lies around the intersection of Greenville Avenue and Mockingbird Lane, where one can find a vintage clothing store, numerous bars and restaurants, and the Granada Theater, where you can see everyone from Jerry Lee Lewis to Grizzly Bear.
Nearby Mockingbird Station offers an art house movie theater and trendy retail staples like Urban Outfitters and American Apparel. Further north and you'll find a Whole Foods, even more eclectic bars, coffee houses, and a massive Half Price Books.
Lower Greenville bleeds hipness, but maybe that's just what some people are looking for.
What's awesome
Youthy types, awesome bars, cheapish prices, lots of live music
What's not so awesome
Parking can be a pain, weekend nights can be overwhelmingly crowded
Samuel A.
nabewise