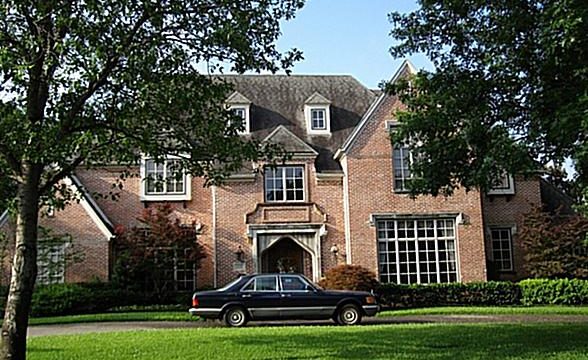 North Dallas
Infomation
North Dallas is a sprawling area consisting of eight different nabes–each one paints a clear picture of the luxurious life you'll find in this area. From Preston Hollow to Greenway Parks to Bluffview, you'll see an array of big cars, spacious houses, and upscale shopping centers. North Dallas is an area that offers something for everyone yearning for Dallas' suburban high life.
North Dallas, Dallas Data : Neighborhoods & Travel – Score out of 100
LOWEST ATTRIBUTES
Community 53
Nightlife 50
Singles 50
Income 42
Public Transportation 38
North Dallas Reviews
Paige T.
Rich Dallas

If you're confused about where North Dallas is (the borders are a little hazy, it's true), just ask yourself this: does the area in question consist of mainly upper-class families and really large McMansions? If so, it's probably in North Dallas. This is the number one area for well-to-do families in the Dallas metro. Nabes like Bluffview, Devonshire, and Preston Hollow are some of the wealthiest in the area – even their names ooze ritziness!

No matter where you choose to live, you'll have no problem accessing parks, schools, and high quality shopping/dining. Convenience is huge here. Most people here get around by freeways and main thoroughfares, although the DART runs along the eastern edge of North Dallas and will soon come to the west side.

All in all, North Dallas is definitely a safe and convenient place for families, but let's be honest – this place is expensiiiiive!

What's awesome

Safe, attractive, and family-friendly

What's not so awesome

Expensive and snooty (some areas more than others)
Samuel A.
Whitebread.

The wealth is here. But so are many of the normal, day-to-day people that populate the 214.

The stereotype of Dallas affluence comes from this area of town, and it is a stereotype all too deserved. The estates hidden in plain sight, the palatial homes of the 1%, the yards that seem to go on into eternity…they're here. So are the communities with gates passed through by luxury cars.

There's also your typical suburban homes and suburban folks with the kids that go to school and the papa that works downtown while the mother goes to the grocery store. I was once one of those people and I can assure you that it's a fine and comfortable way to live.
North Dallas contains much of what "typical" Dallas is known to be – pleasant natured WASPs with a bit of culture and a lot of religion.
Meredith L.
Family Friendly Nabe

Ask any Dallasite where North Dallas is, and you'll get a different answer from each person. Although it's a huge area of lots of different nabes, it seems to have a consistent vibe. This is a place teeming with families. Families that quite the comfortable life.

Drive through these nabes and you'll find big houses, shiny SUV's, busy soccer mom's taking their kids to their many activities, and loads of restaurants and shopping centers.

North Dallas is safe, clean, beautiful, and a comfortable place to live.

What's awesome

big, beautiful homes, great shopping, awesome restaurants, lots of parks, good private schools

What's not so awesome

pricey housing, sometimes richy rich neighors
nabewise