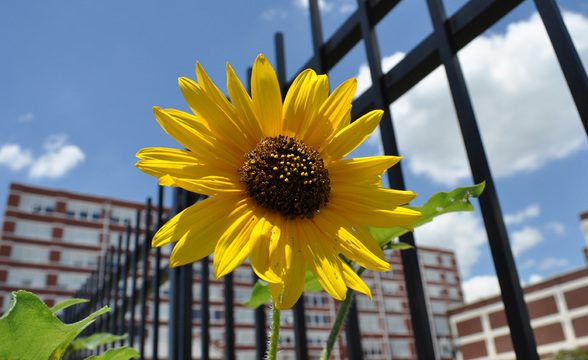 Cedars
Just south of Downtown, this cluster of retrofitted warehouses is jam-packed with loft apartments, bars and restaurants. The nearby Palladium Ballroom brings regular traffic to the area for concerts and special events on top of the area's usual nightlife crowd. Cedars has its own stop on the DART rail, making it a perfect nabe for a public commuter. Urban without being overwhelming, Cedars is quite a happening place these days.
Top Attributes
Public Transportation 6.7
Cedars review
Steve R.
Warehouses and studios

Cedars has had a long history with many ups and downs, and is currently one of the trendier areas near Downtown. An industrial haven for young artists, Cedars is the epitome of nightlife and loft living.

Homes here used to include historic Victorians and turn of the century architecture, although very few still exist. Instead, the nabe has seen the development of many new apartments and townhomes, which makes it a unique mix of old and new.

Being so close to Downtown, public transportation is easy. DART stations are easily accessible, and buses are available on most main streets. The commercial strip on Lamar is where most of the activity is, and lofts above retail stores give an urban feel to the nabe. Local favorites include Poor David's Pub, the Absinthe Lounge, and Off the Bone Barbeque.

What's awesome

Many dining and nightlife options

What's not so awesome

Cedars is very industrial and unattractive in some areas. But to many, it just adds to the trendy, urban feel.
Samuel A.
Trending.

Cedars is an awesomely hip part of town that's home to tons of artists and art-leaning young folks.

This is one of the more New York-feeling parts of Dallas. Every building has shops on the bottom and lofts on top. The DART train makes getting here by public transportation quite a bit easier than even other areas of downtown. Parking can be treacherous, but no more or less than any other spot in the area.

Cedars is most easily identifiable by the neon "SOUTH SIDE LAMAR" sign hoisted on the similarly named building. Charmingly old-school, it gives the best succinct impression of this area.

What's awesome

Beautiful people, artists, galleries, neat bars, the Palladium Ballroom

What's not so awesome

Parking can be a pain, night life can be overwhelming and crowded
nabewise