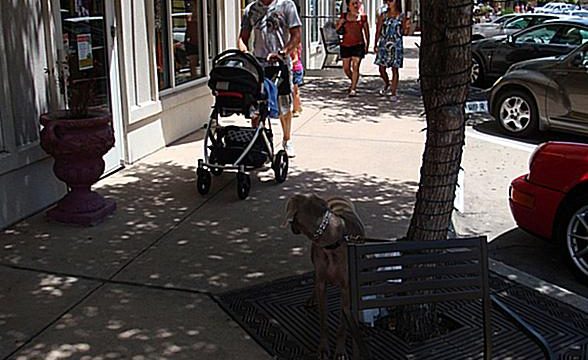 West Village
Infomation
"Village" is an apt name for this nabe: West Village is easy on the eyes and gentle in spirit. Tree-lined streets are dotted with cafes, trendy restaurants, and chic retailers with loft apartments above. The hustle and bustle of downtown is close by, but locals have truly embraced the cool and leisurely pace of this nabe.
West Village Data : Neighborhoods & Travel – Score out of 100
TOP ATTRIBUTES
Clean 98
Dining 94
Singles 88
Safety 88
Pet friendly 88
LOWEST ATTRIBUTES
Community 50
Empty nesters 50
Families 41
Seniors 38
Parking 38
West Village Reviews
Steve R.
Ped- and pet-friendly

Definitely one of the best things about West Village is its walkability. It's not often that you're able to hop off at the DART station, turn the corner, and find yourself among several blocks of trendy eateries and retail shops. Granted, parts of West Village are still pretty spread out, but the atmosphere is so clean and attractive that you won't mind walking to get to your lunch date.

Basically, the Village has got it all: bustling streets, trendy cafes and eateries, eye-catching architecture, and chic apartments for urban dwellers. I've always had the desire to live in one of those lofts above a restaurant or retail shop, so I could look out over the bustling streets below. If I ever moved Downtown, I think this is the first place I'd look.

What's awesome

Pedestrian friendly, plenty of restaurants and shops to keep people busy

What's not so awesome
Meredith L.
One of Dallas' Best Urban Developments

The best word to describe this nabe is chic. With quaint architecture that masks the fact that it is a newer development, this place has it all. With tons of delicious restaurants, wonderful shopping, and great apartment space (above the shops & restaurants), West Village is always bustling with the young and the beautiful of Dallas.

Visit West Village any night of the week and you will find it buzzing with activity. It's the kind of place where all the restaurants have spacious areas dedicated outside dining. And oh do we Dallasites love our outside dining!

Another charming attribute of this nabe is the fact that it's walkable. That, my friends, is something that is extremely rare in Texas, but deeply appreciated.

What's awesome

AWESOME shopping and restaurants

What's not so awesome

Parking – it's difficult of find parking nearby. Most of the time you have to park in their parking garage, which is most likely far from where you are trying to get to.
Samuel A.
Sister City in the South

Dallas' West Village shares a name and general mood with the famous Manhattan neighborhood. The vibe is chill as it gets. Take a walk here. Get a coffee or something and a pastry. There's an Apple store, did you see it? Good restaurants, too. Beautiful people pushing their beautiful babies in strollers. Sit down and watch the world go by. It's pretty here. It's fun.

I mean, yeah, it's kind of expensive, but it's right off of 75, and next to the Park Cities, and you know that's just going to make it a bit pricier than Lower Greenville or East Dallas. But the streets are clean and the people that walk around here are too easygoing not to at least consider living here.

What's awesome

It's pretty and there are many trees and everything is so nice and clean
nabewise