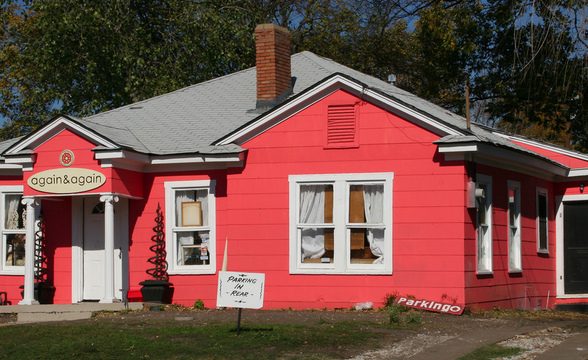 Vickery Place
Infomation
As one of Dallas' oldest suburbs, Vickery Place is a nabe with cozy homes dating back to the early 1900's. The majority of the houses are quaint, one-story bungalows. Although it's rare to find a two-story home, it's common to find residents enjoying their picturesque porches here. Knox-Henderson Avenue—one of the streets that borders this nabe—provides all sorts of fun with its eclectic mix of consignment stores, pubs, hip restaurants, and art galleries. Residents of Vickery Place also benefit fromm this nabe's close proximity to Downtown, Highland Park, and Lower Greenville.
Vickery Place, Dallas Data : Neighborhoods & Travel – Score out of 100
LOWEST ATTRIBUTES
Community 50
Quiet 50
Public Transportation 38
Income 28
Families 25
Vickery Place, Dallas Reviews
Lethal amount of charm.
With more charm that you can shake a stick at, Vickery Place is certainly one of Dallas' most picturesque neighborhoods. One could easily describe the historic homes as, dare I say it…"cute".
Its proximity to Knox-Henderson brings in all different kinds, from the youngins of theWest Village to the families and seniors of Highland/University Park. The character of this nabe changes as day goes into night – sunlight brings strolling shoppers, whereas the nighttime calls for revelers and liveliness. This may be of particular note to potential residents, as evenings on the weekends may be a bit rowdy and flecked with noise.
The area is a garderner's paradise, too, with petite lawns for each home and an abundance of trees.
So, yeah, Vickery Place is rad.
Samuel A.
For the Young and the Hip
Vickery Place is hip! Who wouldn't want to live right next to Knox-Henderson. Which, by the way, has all the best restaurants and a funky mix of consignment stores & hodge-podge shops. Def the place to be on a Friday or Saturday night.
This nabe has awesome teeny tiny houses. They all have that vintage feel with stain glass windows, creaky wood floors, and a boho vibe. It makes you wonder the history of each house. And they have the perfect front porches that just invites you to enjoy a glass of sweet tea and a good book on a breezy afternoon.
It's also seems to attract lots of young folks. With great rent prices and a closeness to fun attractions in Dallas, it's a perfect fit!
What's awesome
Quaint, vintage houses; lots of houses to rent; close to Knox-Henderson; great walkable nabe
What's not so awesome
Small & older houses – not so great for growing families.
Meredith L.
nabewise