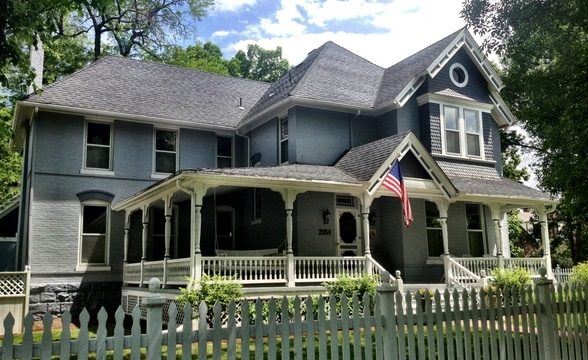 University Park
Wide sidewalks and slow streets characterize University Park, a stately yet laid-back community-oriented nabe. Although past their college days, it's a fair guess that this nabe's inhabitants read for pleasure and take stock in studying, either for their weekly book club or self-directed course work. Likely to get their daily chuckle from NPR programming, University Park residents have a lot to smile about—whether paying a visit to one of the nabe's many parks or to another part of the city entirely by way of easy-to-access interstate, I-25.
University Park Data
Lowest Attributes
Public Transportation

5.0
University Park Articles and Reviews
This nabe has the kind of glossy veneer that sets my teeth on edge. Sure the houses are beautiful and stately. Sure it's close to the University of Denver. There are great little shops nearby and restaurants aplenty within walking distance. But something about the pomposity of this nabe just sits wrong with me.
The neighbors all know each other and I'm sure they share recipes, give each other sugar, and sing kumbayfreakinya every Sunday at church. Some of them may even be interested in learning just to learn but it seems they enjoy learning to show off how much useless information they know.
Ugh.
What's awesome
What's not so awesome
University Park: white collar, middle class
University Park is a desirable well-groomed nabe located just on the outskirts of the DU (University of Denver) campus and south of I-25. It kind of feels like a continuation of the University nabe, with DU still influencing a lot of this area and college life seeping in (i.e. fraternity and sorority houses along with student housing can be found here).
The residents of this nabe enjoy their wide streets, safe sidewalks and good schools and will tell you that it is much quieter and more affordable than Washington Park. White-collar professionals make up the middle class majority in this nabe and you can expect housing prices to reflect the same. If you are looking for an easy-going nabe that values education, open space and cultural offerings, University Park is a good place to start.
What's awesome
location, lots of trees, educated community
What's not so awesome
still feels a little like a college nabe, can be snobby
Christine S.
nabewise