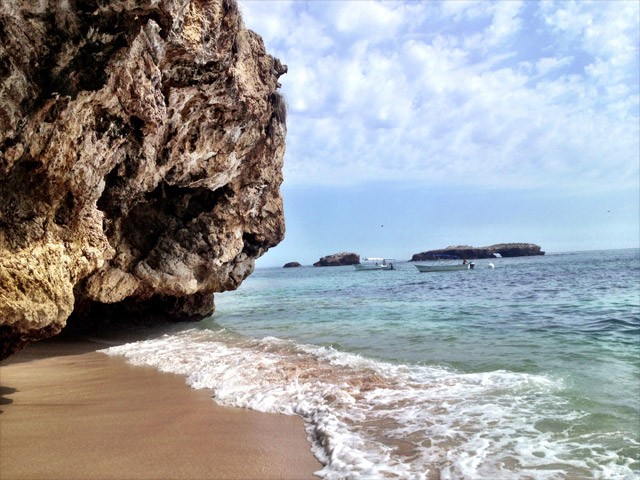 Discover The Incredible, Tourist-Free Beaches Of Nayarit
by nabewise
Discover The Incredible, Tourist-Free Beaches Of Nayarit
When winter ascends, of course the only thing on a traveler's mind is warmth. While the beaches of Cancun and the waves of Honolulu may be well charted, there are still some tropical destinations where tourists are sparse and culture is rich. For those in the mood for something off the usual Mexican escape plan, head to the beaches of Nayarit, one of Mexico's 31 states.
Where: Riviera Nayarit, Mexico
It may not be the first name you think of when it comes to Mexican beach escapes, but Nayarit's 200 miles of uninterrupted coastline form a vibrant riviera that caters to all bucket lists and wallet sizes. From state-of-the-art resorts with butler service to lonely fishing villages tethered to the end of the jungle, the sands between Puerto Vallarta and Tepic promise prismatic waters and matching sky, especially during the month of February when cool breezes offset the humidity of later months.
Why: The Ultimate Antidote for this Never-ending Winter
So Puxatawnee Phil saw his shadow two weeks ago, but do these next six weeks really need to be this darn cold? If you can find a plane out of the endless onslaught of winter storms then look no further than this south-of-the-border cure-all where you can escape all woes, weather, work and otherwise.
What: San Pancho
As you zip away north from bustling Puerto Vallarta, the throngs of foreigners suddenly begin to dwindle with each passing bay. There are plenty of towns to choose from: Bucerias, with comfy condos and a gallery scene; Punta Mita, a luxury enclave; and Sayulita, known for laid back "hippie-chic" feel. But San Pancho truly strikes that sweet spot where there's just enough infrastructure to make this Mexico seaside village seem accessible to curious types. Down a dusty lane is Hotel Cielo Rojo, which swaps sea views for genuine small-town hospitality—hacienda decor and crowing roosters included. San Pancho is also home to an exciting community initiative called Entre Amigos, which fuses a children's library with a recycling plant and tacks on a fun-filled gym area sponsored by the founder of Cirque de Soleil (who lives in the town as well.) A visit in late February and even March will reveal more than 40 of the local children training for the upcoming Circus de Ninos.