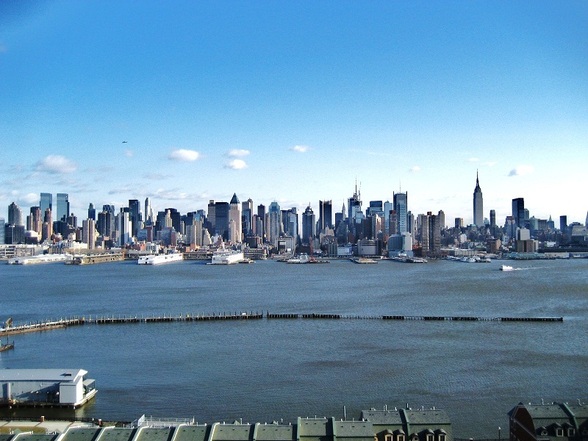 Hamilton Park NJ
by nabewise
Hamilton Park is a historic brownstone nabe in the west of Jersey City. Though many old residences are protected from redevelopment, there is still plenty of room for growth, as evidenced by large new commercial and residential developments. There are also a fair amount of old warehouses awaiting creative re-use–don't be surprised if chic new condos, boutiques, and cafes pop up soon. Despite this growth, Hamilton Park retains a relaxed residential atmosphere, offering first-rate recreation space, new tennis and basketball courts, and plenty of pedestrian activity.
Hamilton Park Data
Top Attributes
Public Transportation 7.5
Top Hamilton Park Review
Great Place to live

I love Hamilton Park. I love the old brownstones surrounding it, and I love the new tennis courts, and I love the farmers market. I wish they had better public transit, but then again maybe it's better this way, to keep it a little bit exclusive and special. And if you have a car its actually perfect – just a quick shot through the Holland Tunnel into Manhattan.
monica a.
Hamilton Park

Hamilton Park is cultivating a pretty upscale vibe but also maintains an informal, fun, youthful energy. For example, in April there was a "JC's Most Eligible" date auction to benefit Art House Productions, and there are always events and people in the park, which just got renovated and is AMAZING!!! I think the location is great because you can see the water and the NYC skyline, but you're not caught up in the super-corporate feel of Exchange Place, or the more downtrodden feel of other places deeper into Jersey City. Definitely worth checking out.
Stacey A.
Hamilton park is a beautiful brownstone community surrounding the recently renovated park. There are a number of new shops, restaurants, cafes, and homes right on this large park with weekly farmers markets. Plus very convenient to NYC with the PATH just a few blocks away.
Adam Bickoff