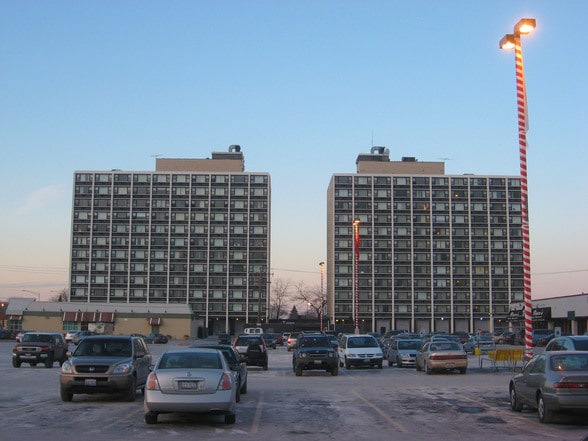 Harwood Heights
by nabewise
Infomation
Similar to Norridge, Harwood Heights is an independent town fully surrounded by Chicago nabes. The town attempted to annex itself to Chicago in 1947 but was denied by the city, and since then Harwood Heights has steadfastly held onto its identity and town status. However, as much as this Harwood Heights is attempting to maintain its own identity, it feels almost identical to the Chicago nabes surrounding it. This town has a strong connection to neighboring Norridge, with both towns sharing schools and other resources. Close access to the Chevalier Woods and the Ridgemoor Country Club give residents plenty of places to take a deep breath of fresh air.
Harwood Heights, Chicago Data : Neighborhoods & Travel – Score out of 100
LOWEST ATTRIBUTES
Community 58
Families 58
Singles 42
Nightlife 42
Public Transportation 42
Harwood Heights, Chicago Reviews
The hole in the map of Chicago
Together with Norridge, I thought of this place as just a hole on the map of Chicago. What a mistake! It's actually pretty interesting, and unsurprisingly, a lot like Chicago in some ways. Like many street corners in Chicago, you can see a Polish restaurant, a Polish bakery, and a large Polish grocery store from the corner of Lawrence and Harlem. The biggest difference between Chicago and Harwood Heights, however, is that Lawrence and Harlem are both six lanes wide and strip mall parking lots extend almost to the horizon. The CTA and Pace both provide service to this little village, but it's unquestionably designed for cars.
Ellis C.
A bit insular, but nice
Harwood Heights, like Norridge, is an independent village and not actually part of Chicago, even though it is fully surrounded by Chicago proper. Brick bungalows with nice yards are the main housing options in this nabe, with a very suburban feel to the whole thing. Harlem Avenue, one of the main thoroughfares through the nabe, has a large selection of delicious ethnic restaurants and shop to spend your hard earned dough at. The schools are shared with Norridge, and are generally considered pretty good. Public transit options are better here than in Norridge, owing to this nabe's slightly closer proximity to the loop, but they are still lacking nonetheless. A peaceful suburban village, Harwood Heights has a certain insular nature to it, no doubt derived from its independent status, but this has created a strong community proud of its heritage.
John S.