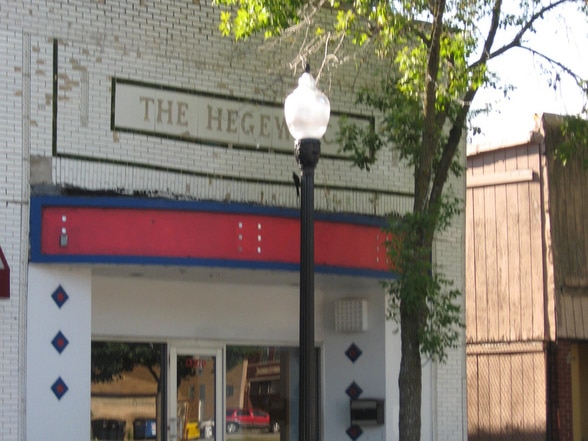 Infomation
Pronounced HEG-wish, the most southeast Chicago nabe, borders Indiana and feels more like a small Midwestern town than part of Chicago. There is a large business district along 133rd Street offering restaurants and shops of all kinds, (but no gas station!). Most residents simply drive across the border to Indiana to get cheaper gas anyway. Surrounded by marshland, and about 20 miles fromThe Loop, this nabe is definitely removed, but it has a quirky small-town vibe to it not really found elsewhere in the Chicago area.
Hegewisch, Chicago Data : Neighborhoods & Travel – Score out of 100
LOWEST ATTRIBUTES
Dining 50
Public Transportation 42
Singles 33
Nightlife 33
Income 20
Hegewisch, Chicago Reviews
Can't get further from Chicago in Chicago
Literally miles from any other Chicago neighborhood, it's hard to believe Hegewisch is a part of Chicago. I don't even think most Chicagoans realize that the numbered streets go as high as those in Hegewisch—127th, 133rd, 136th! You can describe most of the city's outer neighborhoods as having a suburban feel, but this place feels like a small town, not a suburb. It's got some recognizably Chicago features, though, like the neighborhood pizzeria/bars dotted throughout. The neighborhood's served by a couple bus routes and the Metra, but I certainly wouldn't rely on them if I lived there.
Ellis C.
Removed from the bustle, Hegewisch feels like a small midwestern town.
Hegewisch is an interesting little nabe located on the southeast corner or Chicago. Surrounded on all sides by marshland, this nabe is essentially an island of housing and business pretty well insulated from the rest of Chicago. In fact, it is so insulated that it feels more like a very small midwestern town, replete with a downtown type area filled with small restaurants, shops, and dilapidated brick buildings. This is a pretty sleepy nabe, if you are looking for action, I would look somewhere much closer to the center of Chicago. There is a commuter rail stop, but getting to The Loop takes up to an hour and a half, and you can expect to sit on the train for at least an hour. This nabe is so far removed that it serves as testament to how huge Chicago really is, considering this is one of the 77 well-defined community areas that make up Chicago proper. This is a quiet community, and the 10,000 residents that live here all seem to know each other, which makes for a very comfortable community. It should be noted that this is one of the last predominately caucasian nabes on Chicago's south side, but it is becoming more ethnically diverse as the days pass.
Zachary Walker