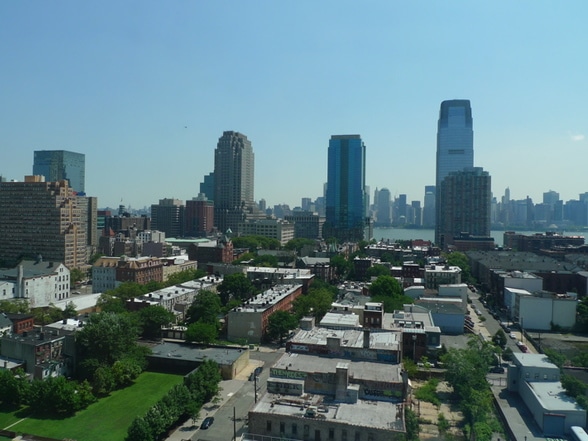 Liberty Harbor NJ
by nabewise
Liberty Harbor is a coastal nabe that stretches from the marina to the NJ Turnpike. Though access to the water is the main attraction, here you will also find high rise condos, shopping and dining along Grand Street. There is also an RV Park that offers views of the Statue of Liberty. Liberty Harbor provides easy access to Manhattan via ferry or the Hudson-BergenLight Rail.
Liberty Harbor Data
Top Attributes
Public Transportation 5.6
Liberty Harbor Review
steve L.
NORC

I kind of see this place as developing into what Gary Shteyngart calls a "Naturally Occurring Retirement Community" – a large, unofficial geriatric complex with the Jersey City Medical Center at its heart. I envision hordes of old people in nice condos (or RV's), taking their boats out fishing, eating fried seafood and complaining about the wind. Paradise!
Stacey A.
Lots of Potential

Not the most happening part of JC, but there is plenty to do along Grand Street, depending on what you're into. There is also a typical Jersey nightclub with separate entrance lines for girls, boys, and couples on Marin Blvd by the Harbor (think guido-techno).
jon d.
Liberty Harbor

The new Jersey City Medical Center goes a long way toward defining this nabe. It has a lot of potential to be a pretty swanky place, with access to the Marina and good accessibility to Jersey City and Manhattan, but the majority of it is still parking lots and browned-out greenspace. But though it does have a lot of potential for the future, you'll have to go to surrounding neighborhoods for anything fun to do today.