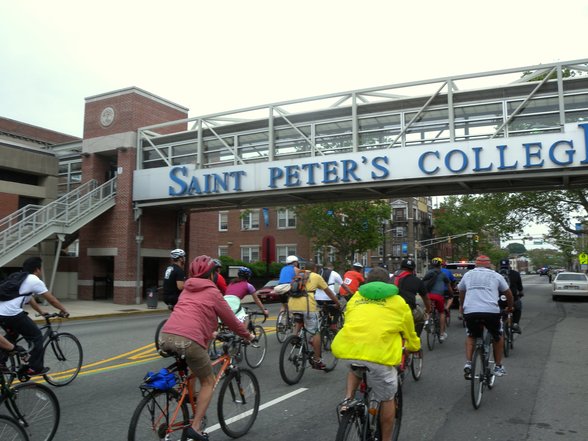 McGinley Square , NJ
by nabewise
Infomation
McGinley Square is arguably the heart of Jersey City–at least in terms of location. It sits on the intersection of Montgomery Street and Bergen Avenue, two of Jersey City's major arteries. Built up through the years as a utilitarian nabe, McGinley Square is today making the transition to a chic retail and residential hub, largely centered around St. Peter's College. This nabe has that special mix of people and place, and is poised to take off. Get in while you still can.
Top Votes – Score out of 100
Public Transportation 81
Dining 63
Nightlife 63
Singles 63
Shopping 58
Lowest – Score out of 100
Quiet 44
Green space 44
Families 43
Seniors 34
Income 3
Top Reviews from Travel Rentals Neighborhoods
There is a good record shop here, and some cafes and food around the college, as well as some energetic young people and the like, but it can be a little slow sometimes. This area is in the middle of Jersey City, so it could be built up as some kind of retail or nightlife sector, but for now there is more going on in Hoboken or the Heights.monica a.
Central

Being at the center of Jersey City I think McGinley Square used to be a place that people just passed through getting to where they needed to go. But now there are more people living there and it seems like there is just more life in general. Restaurants and things, and even people walking around. The city is working to make it more of a center, so I think it is safer now too.

Coco P.
avoid the PATH…

I heard someone say that PATH stands for Pathetic Attempt at Transporting Humans. It's sort of like calling the "People Mover" monorail in Detroit the "Person Mover," since you often see only one person on it. This relates to McGinley Square because if you move here you will most likely have to take the PATH once in a while – so I'm just preparing you for that, and providing you with the proper arsenal of complaints. You're welcome.

steve L.