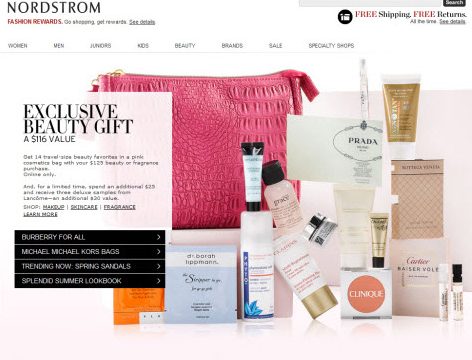 Nordstrom online global e-commerce
Nordstrom.com – an Online Review
Since its founding back in Seattle, Washington in the early 20th century, Nordstrom has been synonymous with high-end brands. Today nordstrom.com still maintains that position as a top destination for luxury shopping.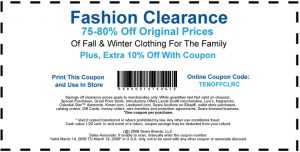 Customer Service
Nordstrom has 24/7 customer service available via online chat, email and phone (the latter in the U.S. and Canada). Services include egifting, an alternative to a gift card. Customers can pick a gift and send it by email to the recipient, who can personalize his choice. The site also includes a wish list, an option to sign up for the Nordstrom Rewards program and free shipping and returns (not available on international orders). Nordstrom accepts its own store cards, major credit cards and PayPal.
Get our Nordstrom promo code 10% off your entire purchase
Shipping
Speaking of international orders, nordstrom.com has partnered with Borderfree, a global e-commerce provider who offers international shoppers the option to buy at a guaranteed exchange rate during checkout. In addition, all shipping costs, tariffs and taxes are visible during checkout so, again, there are no surprises.
For customers in the United States (including Alaska and Hawaii) Nordstrom offers free standard shipping with most orders arriving within three to six business days. Of course, there are options for faster delivery including next day, two business day and Saturday delivery at charged rates.
All in all, Nordstrom promises and delivers high-end products to its customers in a pleasant online experience that offers its customers a stress-free and exclusive shopping experience.
nabewise