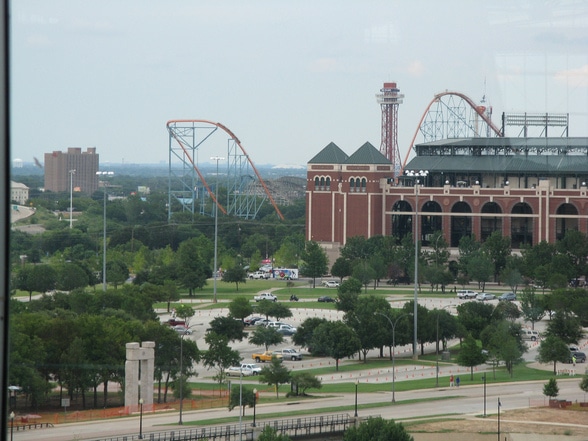 Home to both the Texas Rangers and Dallas Cowboys, Arlington is a mecca for sporting events and large-scale entertainment. With a year-round sports schedule and frequent events at the University of Texas at Arlington, residents of this sprawling town are never at a loss for things to do! Dining and shopping are abundant in Downtown Arlington, while parks and calm residential streets appeal to those who prefer a more laid-back lifestyle. With its countless attractions and central location between Dallas and Fort Worth, Arlington is one of the most popular suburbs in the greater DFW area.
Lowest Attributes
Public Transportation 2.5
Arlington review
Anita M.
big time suburban sprawl

Arlington is one of the atypical suburban sprawl cities in between dallas and fort worth. cost of living is less expensive than central dallas but that also comes with a price—culture/entertainment here is mostly limited to big time sporting events. You must drive a car here, you must not be very fond of night life/urban vibes.
Steve R.
A sport fan's town

Arlington is a huge city located at the border of the Dallas and Fort Worth metros (actually closer to Fort Worth). Most Texans have been here for one large event or another, whether its a Rangers game (better luck next year, Rangers), Cowboys game, UTA game, or…the Bowling Hall of Fame. Arlington definitely has many attractions for outsiders, but plenty of down-home amenities for locals. Parks, malls, restaurants, and schools are abundant here. Downtown hosts many live concerts throughout the year, as well as annual festivals and parades. There's also a Six Flags and waterpark if you're looking for a family outing.

Overall, Arlington is a great place for families and sports enthusiasts. Wouldn't necessarily recommend it to young singles due to the suburban sprawl and lack of nightlife, though.

What's awesome

Plenty of sporting events to attend

What's not so awesome

Very car-centric, public transportation is limited.