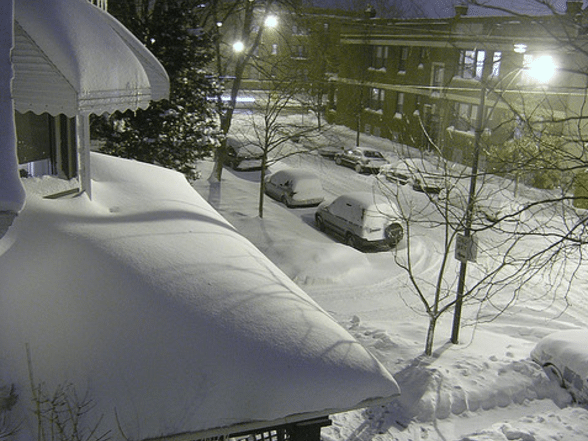 Infomation
In Chicago's north side, community-oriented North Center is often a second option for those looking to live in Lakeview (a bit busier) or Lincoln Park (more majestic). With all-American amenities in abundance (think diners, parks, and bowling alleys) and neighborhood events year-round, this nabe is ideal for city dwellers who'd love to feel like part of a smaller group. Walking through North Center, you'll find some commercial stretches with both national and independent businesses, and classic tree-lined streets with apartments and mid-size homes.
North Center, Chicago Data : Neighborhoods & Travel – Score out of 100
TOP ATTRIBUTES
Pet friendly 75
Safety 75
Public Transportation 75
Clean 75
Dining 71
LOWEST ATTRIBUTES
Parking 58
Seniors 55
Nightlife 50
Shopping 46
Income 35
North Center, Chicago Reviews
Quite Quaint
Who wouldn't go to a nabe where there's a 75 cent beer special? I mean, come on. At least that's what initially drew me to North Center. Aside from the deal seeker side of me, the most impressing thing about this nabe has to be (like Old Town) the family feel in a big city, something that is difficult to find.
I ran a 5k through Lakeview and North Center a few months ago and the path became less stressful and competitive once we edged out of Wrigleyville. There were groups of people cheering from their porches and handing out water which made me feel more confident and seriously reconsider living in bro central as I did at the time.
Marianne L.
Happy Nabe North Center
Although not as much as a neighborhood like Old Town, North Center has a big All-American, small-town vibe: think diners, bowling alleys, lots of small businesses, and cheery, very well-intentioned folks bustling around with their daily duties. Nightlife here is actually pretty good, and with Lake Michigan only a mile away and downtown close by too, if you're interested in living in an urban Pleasantville, this very well may be the spot.
Amanda M.
From industry to creativity
The Ravenswood corridor is a great place for any creative business.
Brock