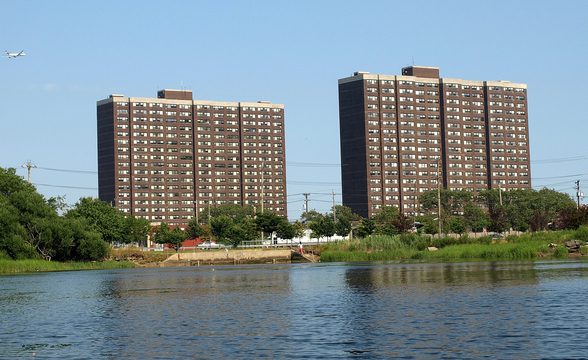 Bayswater, Queens
Infomation
Proudly bearing a fashionable London name, Bayswater in Queens is a residential waterfront neighborhood that was originally the site of yacht clubs and fox hunts. Bordering Far Rockaway in Queens but seen by many as a sub-neighborhood of Long Island, Bayswater is now a diverse, community-oriented nabe with a rich history, Mott Avenue mansions, and abundant wildlife.
Top Votes – Score out of 100
Public Schools 50
Safety 50
Trendy 50
Clean 50
Community 50
Lowest – Score out of 100
Families 38
Empty nesters 16
Seniors 9
Income 4
Singles 0
Top Reviews from Travel Rentals Neighborhoods
Great Party Neighborhood

I always love partying here.

Matt L.
Lonely and quiet, IMO

Not anything going on for anyone under 30. One lone bus drives up and down Mott Avenue and there is no subway so a car is a must. While most of the neighborhood was under development, now that the economy is the way it is, no one is really buying up the new houses. There are a few houses and mansions that are historically significant to Far Rockaway (if you like that sorta stuff), but its mostly a small family type of place out here.

Ryan O.
Why would they close the park?

When I heard the Bayswater State Park would be closed, I was annoyed. It is a beautiful area of land and people watch the JFK planes come in and go fishing. Hopefully, they will leave it open and just stop maintaining it -that would be a reasonable compromise.

marcy p.
nabewise